Nepal
Nepal is a landlocked country in South Asia situated in the Himalayas between China and India. The population is around 30.6 million. It is the country of the Mount Everest, the highest mountain peak in the world, and the Birthplace of Gautama Buddha- Lumbini. Only 4.4% of the population is estimated to be more than 65 years old with most Nepalese averaging 25 years in age (CIA World Factbook). Nepal boasts an extremely vibrant culture, which varies as much as the regions and people groups. The country gained independence in 1923 and is ruled by President Bidhya Devi Bandari. 
In recent years Nepal has been experiencing monumental changes from the social and cultural to the political and economic. The country has experienced modest growth but brisk poverty reduction, halving its poverty rate in just seven years and witnessed an equally significant decline in income inequality. Yet, Nepal remains one of the poorest and slowest-growing economies in Asia, with its per capita income rapidly falling behind its regional peers and unable to achieve its long-standing ambition to graduate from low-income status. 
Nepal is one of the world's 50 least developed countries – an estimated 44% of the population lives below the poverty line. The youth unemployment rate is over 20.5% though the country has seen a rise in its adult literacy rates over the years it is still quite low at 65.9% average with male being 78.6% and female being 67.9% (CIA World Factbook). 
Agriculture engages around 66% of the population, providing a livelihood for 70% of the people who live in Nepal and contributes to one-third of the nation's GDP (FAO.org). The country's vulnerability to natural disasters like fires, floods, drought, earthquake, diseases and pest outbreaks, however, stifles agriculture and devastates the economy. Most recently notable is the earthquake which struck in the Gorkha District in 2015 and resulted in the loss of life of thousands of Nepalese residents. Nepal is also susceptible to aviation disasters, such as the Yeti Airlines crash in January 2023. 
International Needs Nepal (IN Nepal) works to see the lives of families improved dramatically in the rural areas where INNP operate and to see women empowered with life skills and livelihood skills for a sustainable future. The pandemic and lockdown had devastating impact on small businesses in Nepal. With the limitations on families to provide for themselves, our livelihoods programmes are even more critical.
In 2021 we completed our three-year livelihoods programme working with subsistence farming families in Sindhupalchowk District. We are now working with IN Nepal to expand this work to reach more families who struggle to support their families through a new Livelihoods Project. Despite needing to close the Lydia Lady Empowerment Centre during times of lockdown, IN Nepal were able to train 39 women with vocational skills in 2021. And in December, we were able to officially open the new purpose built and equipped four-storey Lydia Lady Empowerment Centre. This facility is enabling IN Nepal to expand the scope and scale of their women's empowerment programme. 
Country director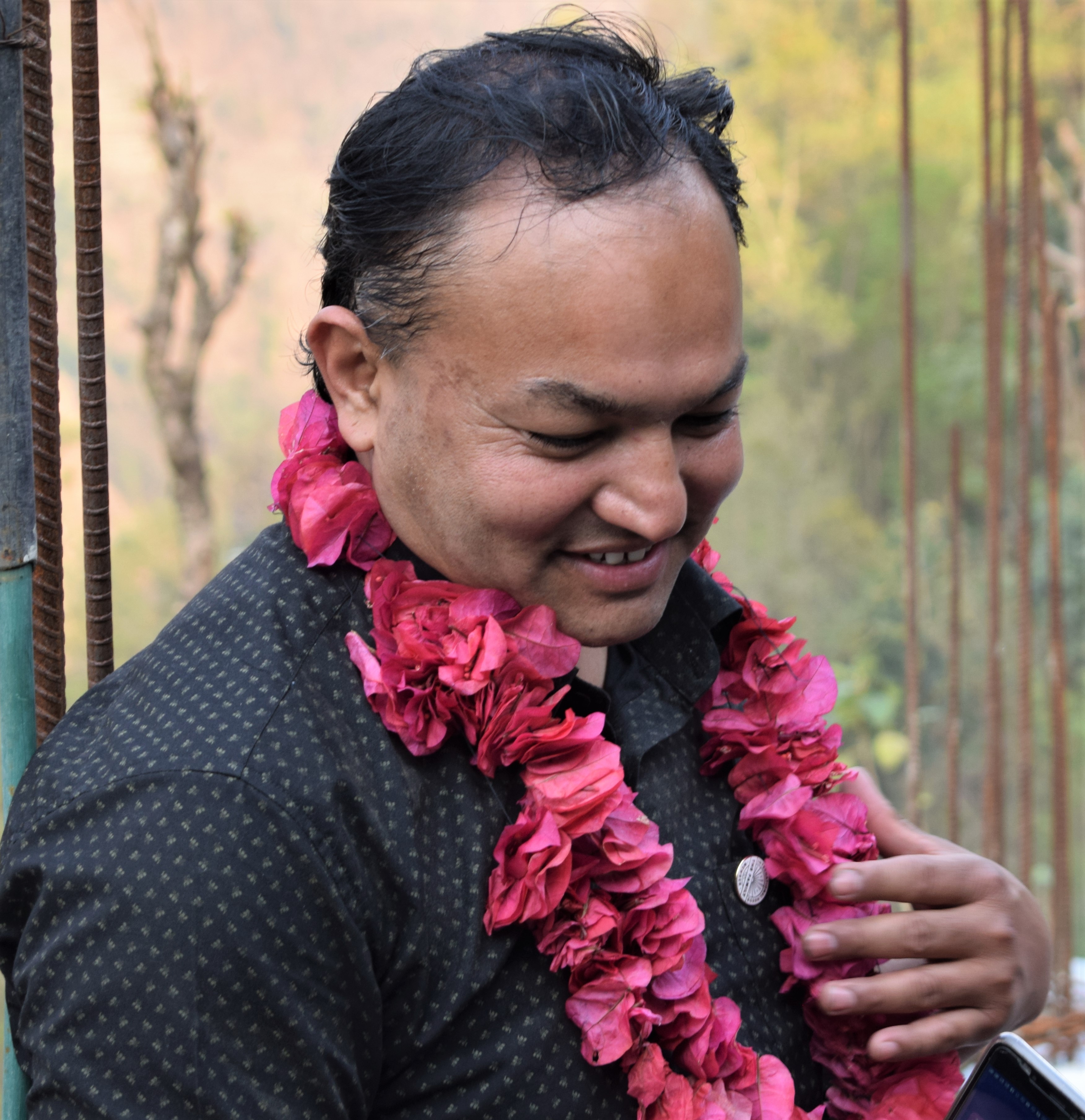 Gyan Shrestha
Gyan joined International Needs Nepal as Executive Director in January 2018. He trained as a science teacher and previously worked for World Vision International Nepal as a Community Development Coordinator. Gyan has worked in development for over 15 years.