Helping Families in Crisis
Responding to the Crisis
In all of our partner countries, the lockdown has been severe and unforgiving. Whilst necessary to combat the virus, it has created a significant amount of additional food insecurity as not only were local markets shut down but also many people lost their income. Our emergency appeal raised funds to be able to provide urgent relief to families through our partners around the world.
Our primary response was to help our partners provide emergency food relief to those that were most in need. From May through to October we have been able to provide, with your help, monthly food packages to 2,610 families, 70 street boys and 50 church communities.
In Uganda and Burkina Faso, we also found that many people were afraid to go into the community medical clinics we help run due to fear of contracting the virus. We responded by providing essential PPE equipment that has greatly helped to both protect the medical workers and give people the confidence to come and receive vital treatment. Over 7,500 masks and screens, and bottles of sanitising gel have been delivered to the medical centres and communities in Kyindi, Uganda and Bobo Dioulasso, Burkina Faso.
Burkina Faso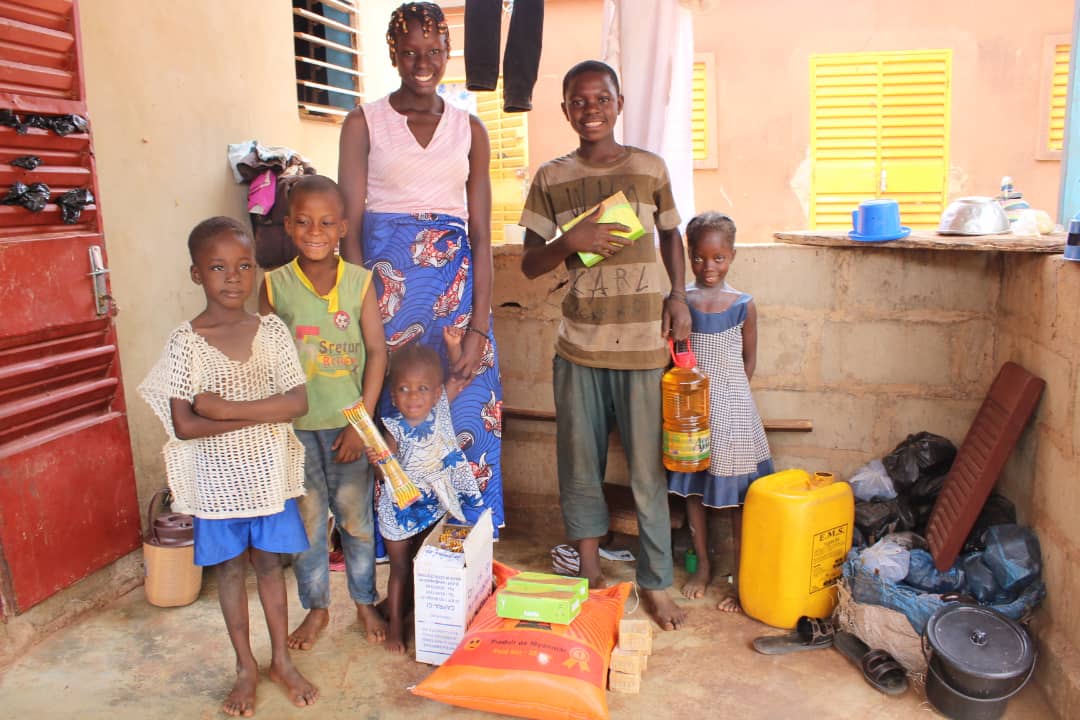 In Burkina Faso we have been able to support over 500 vulnerable families with essential food packages. We support 80 children with sponsorship in the schools – during lockdown they have been given study materials and our partners have continued to ensure their welfare has been taken care of.
We also supplied the medical centre that our IN Burkina Faso partners run with an additional $12,000 worth of essential PPE provisions since June. This has enabled the medical centre to continue to provide maternity care and malaria treatment.
Uganda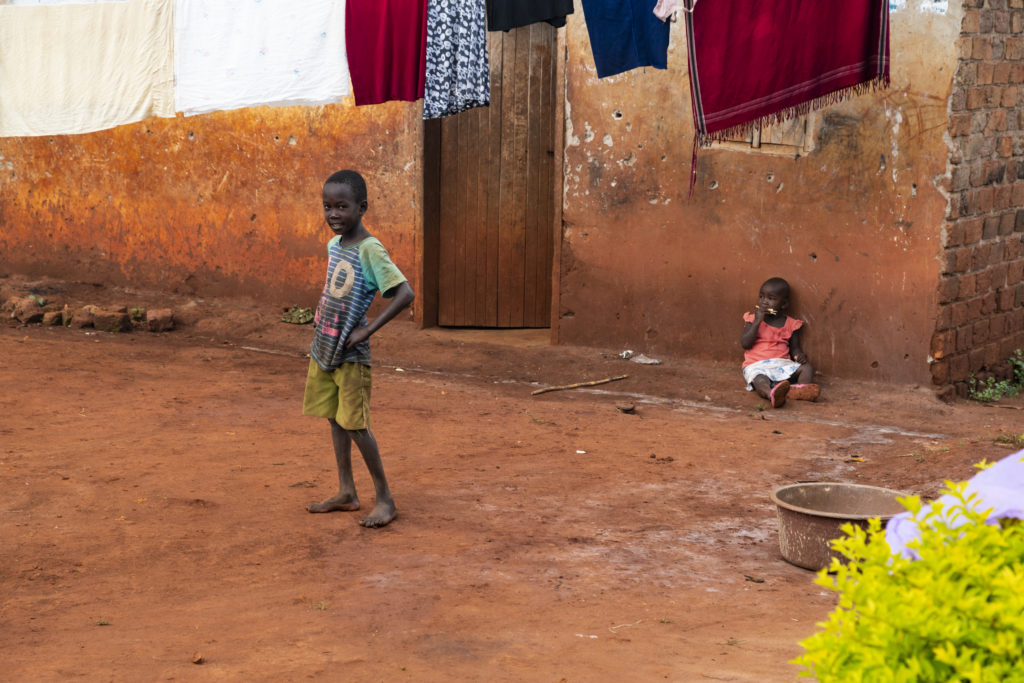 Our partners in Uganda have distributed essential food packages and home-study materials to 116 families. We have also provided some online counselling and psychosocial support to 44 children and their guardians. Some of this has been helping the children deal with bereavement and supporting them through a particularly difficult time.
One of the key aspects of our work in Uganda is improving water, sanitation and hygiene (WASH). These services have been essential to the local villages we have worked with to help stop the spread of the virus. Whilst the lockdown has put a pause on some of the in-person community outreach activities, our partners have adapted to give health advice via local media, radio and mass communications. The WASH project will continue to provide essential tools for combating the spread of the virus and ensuring the long-term health of local communities.
Egypt
Our partners in Egypt were able to support around 600 families with emergency food packages during the crisis, including some Syrian refugee families living in the area.
We have also been able to support around 70 church pastors and their families with emergency food and cash support to help secure their livelihoods. Local pastors in the poorer villages have been particularly impacted by the crisis. Their regular income is normally made up primarily from cash donations in church offerings. Since churches have been unable to meet, they have been struggling financially and our emergency assistance has provided a lifeline to them.
Nepal

In Nepal we have been able to distribute essential food packages to 112 children and their families. The monsoon season has been devastating this year and has caused further challenges – particularly with reaching rural communities.
India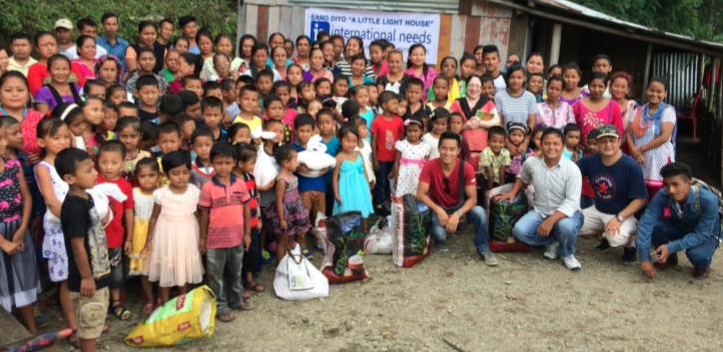 We work with two partners in India based in Dehradun and Siliguri. The lockdown has created a significant amount
of additional insecurity in these already impoverished regions.
Initial food distributions in Siliguri were focused on 70 families of rickshaw pullers and household maids whose regular work had evaporated during lockdown. The second phase of food relief was given to 150 families in the Darjeeling hills where we found many children were resorting to street begging since their usual school meals weren't being provided. A further distribution of food relief focused on 150 families in Pankhabari village. We were also able to distribute food support to 98 families in Jakhan, Dehradun.
Ghana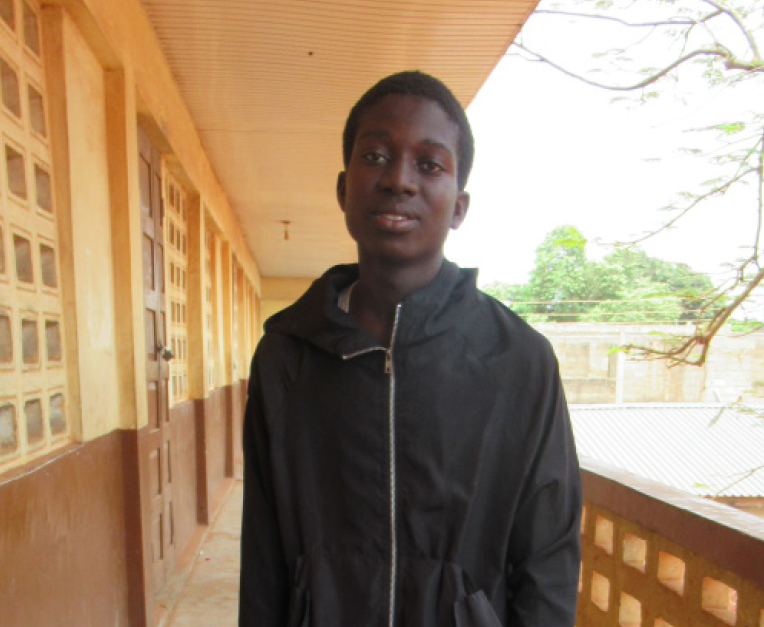 "Charles says that being at home has brought a lot of hardship to his family because his parents are unable to earn much for a living due to the current lockdown conditions. The sudden rise in the prices of foodstuff at the markets during this period has contributed greatly to their hardship. They often have to eat once a day since his parents find it difficult to cater for him, his siblings and other relatives living with them." – Charles, student at International Needs school in Ghana
In Ghana we supported over 170 families from 14 different villages with emergency food packages. Many of these families are part of our INCAP sponsorship programme and the children normally receive food at school. Food insecurity has been profoundly increased and many were extremely grateful for this food relief.
Kenya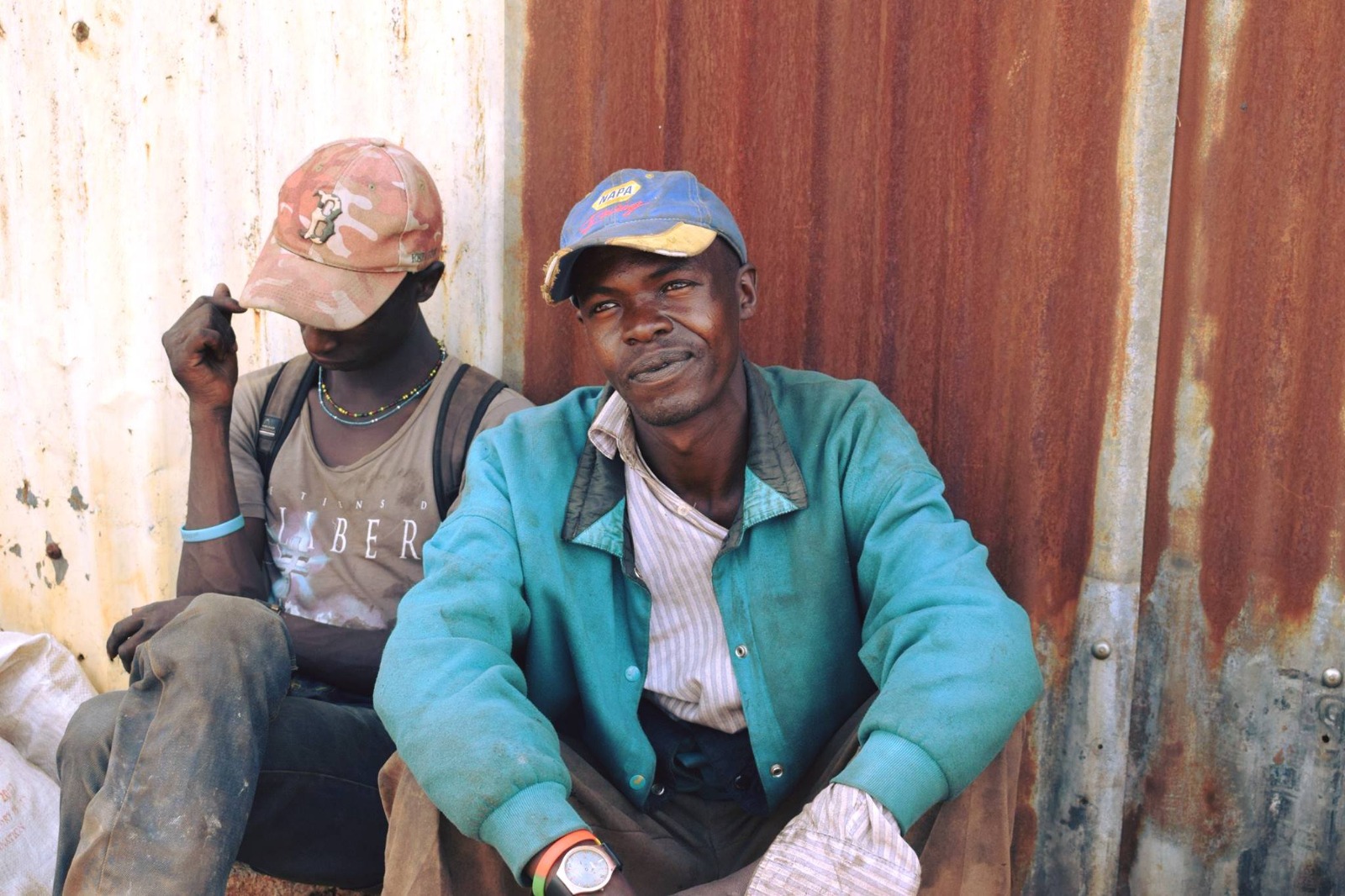 Our partners in Nairobi (Grace Empowerment) work with street boys – they have provided meals for around 70 street boys three times a week over the last three months.
Our partners in western Kenya (RUSH) run a large primary and secondary school. Since lockdown, their teaching staff have been running community-based tutoring sessions for students and distributing study materials to parents via WhatsApp. They have also distributed emergency food support for those most in need. The project leaders have themselves taken 40 additional children into their household to give them food and shelter at a time when they have nowhere else to go.
Thank you for your support for this appeal. Your donations helped us save lives and bring renewed hope to those most in need.
This project was completed in August 2022
Burkina Faso, Dominican Republic, Egypt, Ghana, Kenya, Nepal, Sri Lanka, Uganda
Key facts
OUR RESPONSE
Food Relief
Healthcare
Safe Education
Improved Livelihoods
Help support our efforts
Donate today and help our ongoing work to improve the lives of families around the world. By supporting our different areas of development, your generosity will deliver impact and real change.
donate
project updates
January 1st, 2023
Happy New Year, and a massive International Needs UK welcome to 2023!
While, of course, there is much uncertainty as we take our first tentative steps into the new year, we are excited about the prospects and what God has in store for us in his kindness and provision.
As we prepare to return to work, college or school in the next few days, please spare a thought and a prayer for those who are in 'learning poverty'. That's a term which describes the reality of children and young people who are unable to read and understand simple text. According to analysis by the World Bank, as many as 70% of 10-year-old children in low- and middle-income countries are in this position.
But it doesn't have to be like that. For just £20 per month at today's rates, you can directly support the education of one eager pupil through our Child Sponsorship scheme. It's a really great way of making a tangible, practical difference in a young person's life, and research shows that completing an education can break the cycle of financial poverty too.
You could also support Group Sponsorship, which – as the name suggests – helps a group or class of children access education, providing benefits to the whole community. The monthly gift goes towards school fees, supplies, a nutritious lunchtime meal and mental wellbeing support.
We realise times are hard and finances are stretched, but we need to act urgently. Could you commit to sponsor a child (or, if you're already giving in this way, add another child)? Perhaps you could join with others in your church, small group or social circle if its beyond your means alone. Or could you increase your regular giving to support a larger group of children keen to learn? Or maybe you might help us recruit sponsors by spreading the word, telling people about the important needs. One easy way to do that is to simply hit 'share' on this post and add your personal endorsement.
To help us get more kids Back to School, email Kim – our ever-helpful Donor Services Manager – at membership@ineeds.org.uk.
October 7th, 2022
Sanitation for Dignity Project Completed!
We are glad that the new 7- unit latrine toilets are now completed! We've been supporting IN Ghana with funds to construct new toilets at the Togbe Aho Memorial School at Kebenu, Central Tongu District, Ghana.  
The toilets and changing room have been solidly built and finished to quality standards with a demarcation for the girls' areas from the boys. The new units will put an end to open defecation by students and allow girls in particular to come to school during their periods, as they now have facilities to wash and a changing area.  
Earlier this month, IN Ghana also supported a forum on toilet facility usage and appropriate sanitation and hygiene habits in collaboration with the Ghana Health Services, Health Promotion Unit.  
The Parent Teacher Association, represented by staff and executives of the Association also met to share ideas on how to ensure the sustainability of the project. They discussed ways to ensure that the facility is kept clean at all times and how the PTA can fundraise for maintenance. 
The children of Togbe Aho Memorial School are very excited this academic season given the new facilities!  
June 27th, 2022
Disability Training for 120 Local Leaders, Uganda
Disability Inclusion Programme – Uganda – A catalyst to encourage children to return to school
Update written by Wendy Lubbee, June 2022
We were excited to finally start the new Disability Inclusion Programme in February this year after multiple delays brought about by the closure of Ugandan schools due to covid. Uganda enforced the longest period of school closures worldwide with them being closed for 22 months during the COVID-19 pandemic. It is estimated that 15 million pupils did not attend school in Uganda for almost two years. Statistical models predict a learning deficit of 2.8 years in Uganda. Although the programme only started in late February, we have been encouraged by what has been achieved so far, the programme has acted as a catalyst to encourage children to go back to school.
The overall vision of this Disability Inclusion Programme is to improve the wellbeing of disabled children through inclusion and integration into their community. This is done by removing barriers to inclusion so that more disabled children can grow in confidence and have a greater opportunity to reach their full potential through participating in education and sports activities and being included in normal family, religious and community activities.
At the beginning of the Ugandan academic year, Head teachers reported that school enrolments were higher than normal after covid. This is encouraging with total enrolments in the 60 partner Primary Schools totalling 34,149 learners (girls 17,598 and boys 16,551). The percentage enrolment of disabled children also increased when compared to 2020. In 2020 the average enrolment of disabled children per school was 22 (904) in 40 schools. The baseline shows that in 2022 on average there is an increase to 31 disabled children (1,878) in 60 partner Schools in 2022. These 1,878 children are made up of 867 girls and 1,011 boys which translates to 5.5% of enrolled disabled children.
This increase in enrolment is seen as a direct result of religious leaders identifying disabled children in their congregations and communities and encouraging their caregivers to enroll their disabled child in school after attending the disability inclusion training in February 2022. With covid restrictions being removed the programme will continue to work with parents, teachers, and the community at large to change mindsets in order to reduce stigma and improve inclusion of disabled children.
We are grateful to the supporters of this programme who partner with us to change the lives of disabled children who otherwise be left behind in not only their education opportunities but in experiencing life to its full.
Photo above: Training of 120 religious leaders both Christian and Muslim in Disability Inclusion.
June 27th 2022
Project launched