Ghana
Ghana borders Togo, Côte d'Ivoire and Burkina Faso in West Africa, with a population of 33.1 million. Around 57% of the population is under the age of 25. Ghana is a multi-ethnic country with a diverse population, linguistic and religious groups with the Akan being the largest ethnic group (CIA World Factbook, 2021). In 1957, Ghana became the first African nation to become independent from British colonisation, inspiring many others to follow. Ghana is currently ruled by President Nana Akufo Addo and is considered one of the more stable countries in the region since its transition to multi-party democracy in 1992. Ghana consistently ranks in the top three African countries for freedom of speech and press. 
Despite key accomplishments, the country still faces a number of socio-economic challenges, particularly in rural areas. Lack of clean water and sanitation are major issues in regions around the River Volta. Bonded labour, child marriage and exploitation of children also remain significant problems. UNICEF reports that of all children in Ghana aged 5 to 17 years, about 21% are involved in child labour (Unicef.org, 2015). 
International Needs Ghana (IN Ghana) is based in Accra and was established by Rev Walter Pimpong in 1984 with the aim of improving deprived communities through development and human rights initiatives. 
In 1998, IN Ghana led a campaign that gained attention all over the world, to abolish a practice of Shrine Slavery known as Trokosi. Find out more about this project here.
The team is committed to seeing transformed lives and changed communities through partnerships guided by God's love and a commitment to holistic development. This is achieved by promoting children's rights, education and development, health and longevity, gender and empowerment, and evangelism and discipleship.  
Country director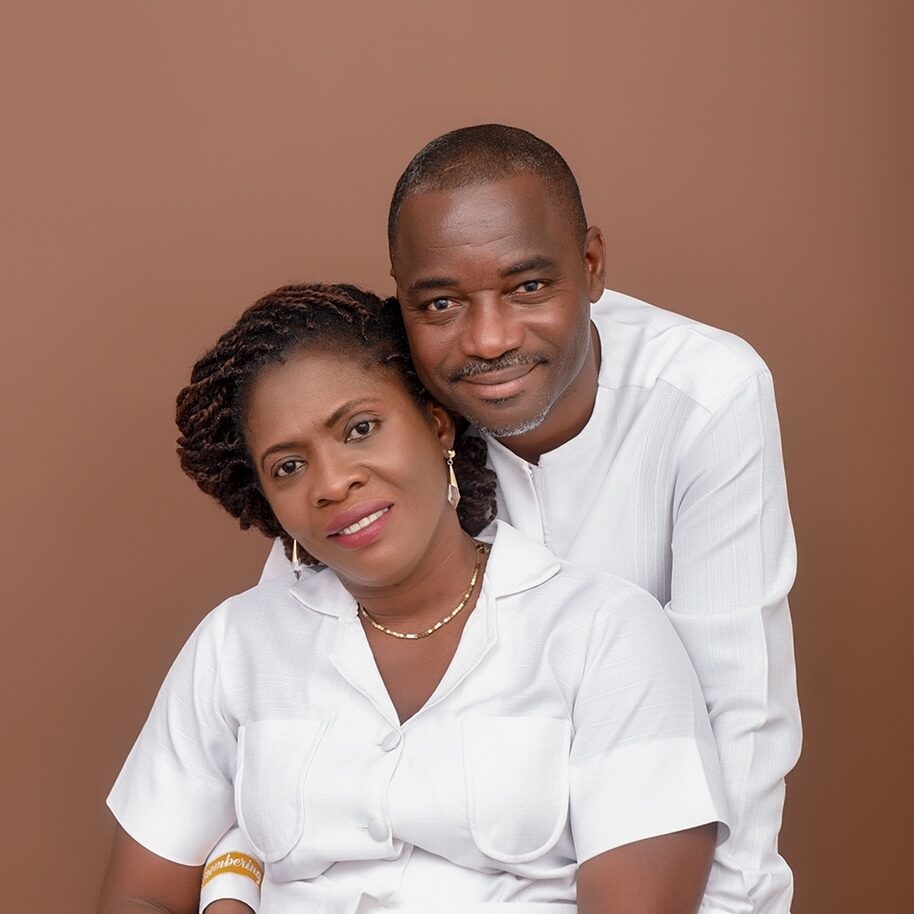 Cromwell Awadey
Cromwell Awadey is a Development Worker by profession and works on child rights and child protection as well as gender and empowerment issues. He is the Executive Director of International Needs Ghana since 2019. Prior to this role he was the Head of Programs for 14 years. Cromwell holds a Master of Philosophy Degree in Geography and Resource Development from the University of Ghana, a Certificate in Mobilizing Assets for Community-Driven Development from the Coady International Institute, of the St. Francis Xavier University, Antigonish, Canada and a certificate in project management.
Cromwell leads the team in International Needs Ghana in delivering interventions in Child Rights, Education, Gender and Empowerment and Health. He has been involved in working to end child marriage, poverty reduction, education, sex and labour trafficking in Ghana. Cromwell and his team implemented several projects in this space. Cromwell also oversees the Christian witness and Church Planting activities of International Needs Ghana. Cromwell and his team work in over 150 communities across six Regions of Ghana.
Cromwell has a family of six with his wife Dzifa. Cromwell also serves as the National Director of the Assemblies of God Campus Ministry (AGCM).