December 12th, 2019
A round of applause for Walter the Farmer Duck! #GivingTuesday2019
Wow! Just last week, together we raised over £11,000 to support families in the Sindhupalchowk District of Nepal as they work towards rebuilding their livelihoods.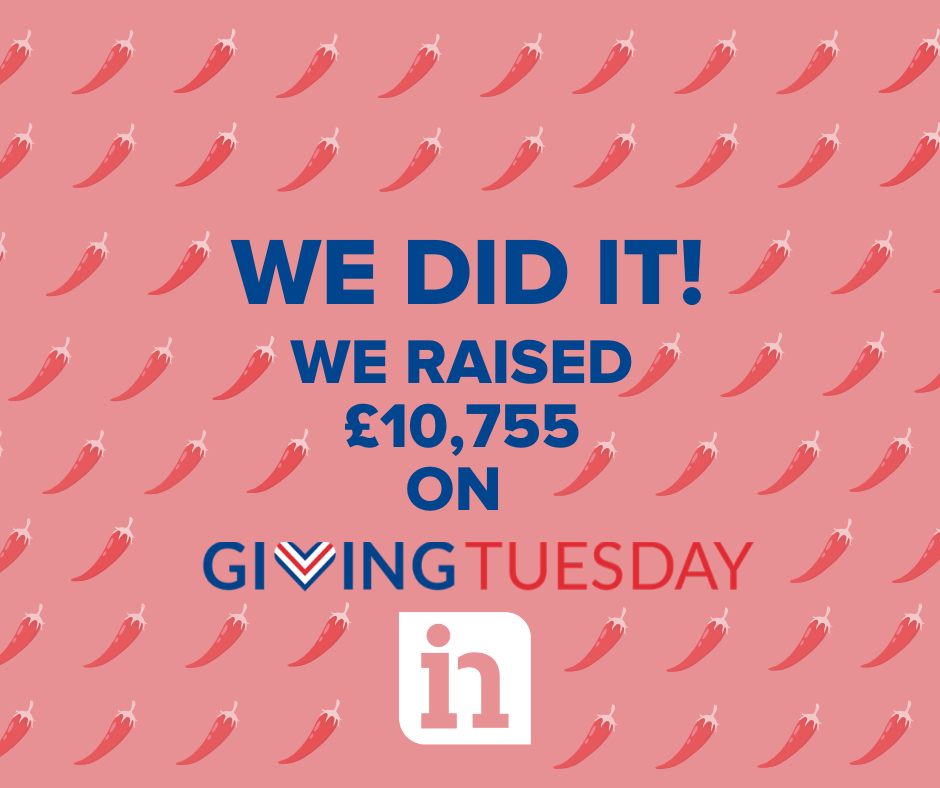 We wanted to say a huge *THANK YOU* for joining with us for this fantastic day of fundraising. For anyone who missed some of the happenings of the day, here's a brief recap:
What was INUK's Giving Tuesday Campaign all about this year? Watch the video below to find out!
The journey towards £10,000 being raised begins with a single step…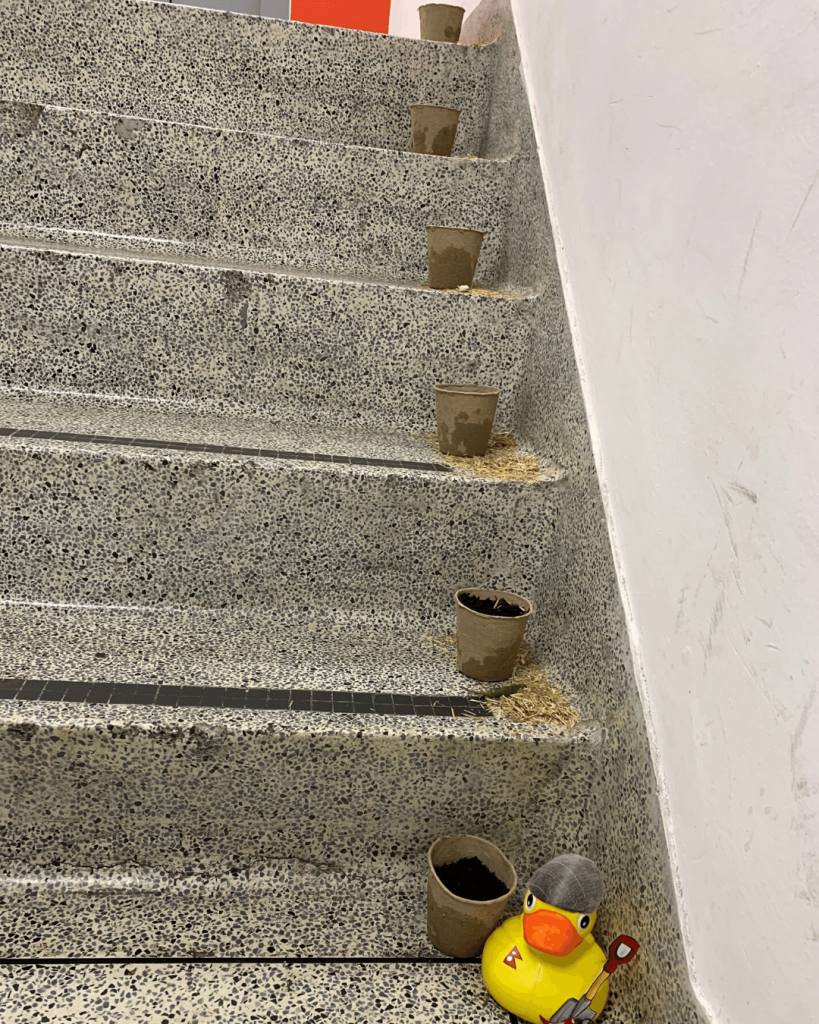 Farmer Walter is ready to get to work on the IN Farm! Planting a chilli for every £50 raised, he has a long day ahead of him to get to that £5,000 finish line.
Donations begin to heat up with Farmer Walter nearing the halfway point.
The INUK team (and a few brave friends who joined in!) took on the challenge of eating chillis throughout the day as we reached each consecutive £1,000 mark on our fundraising journey.
Here are a few snapshots from the #inukchillichallenge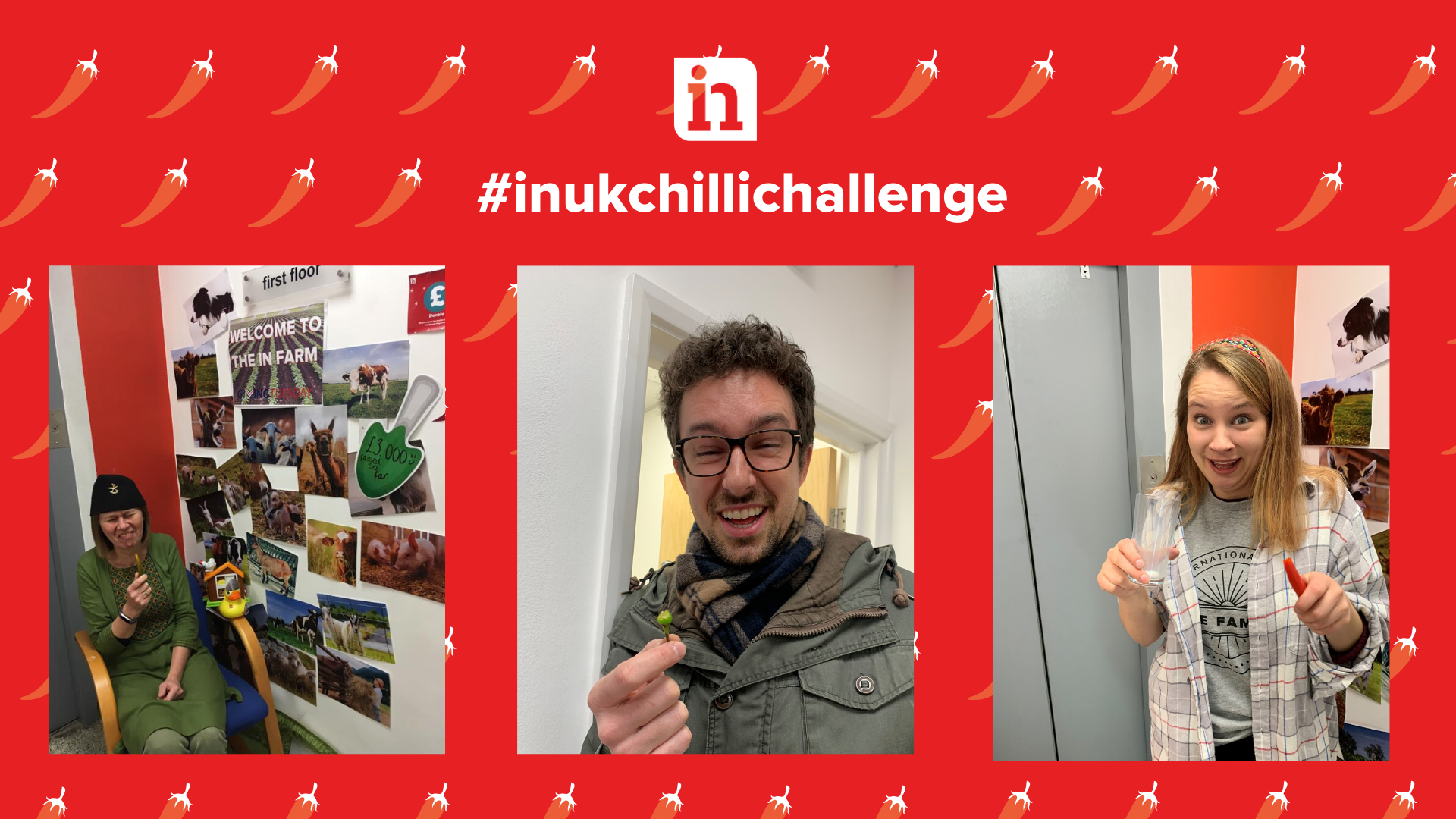 Farmer Walter worked tirelessly (with the help of some friends!) all day planting chillis, thanks to the generosity of our supporters.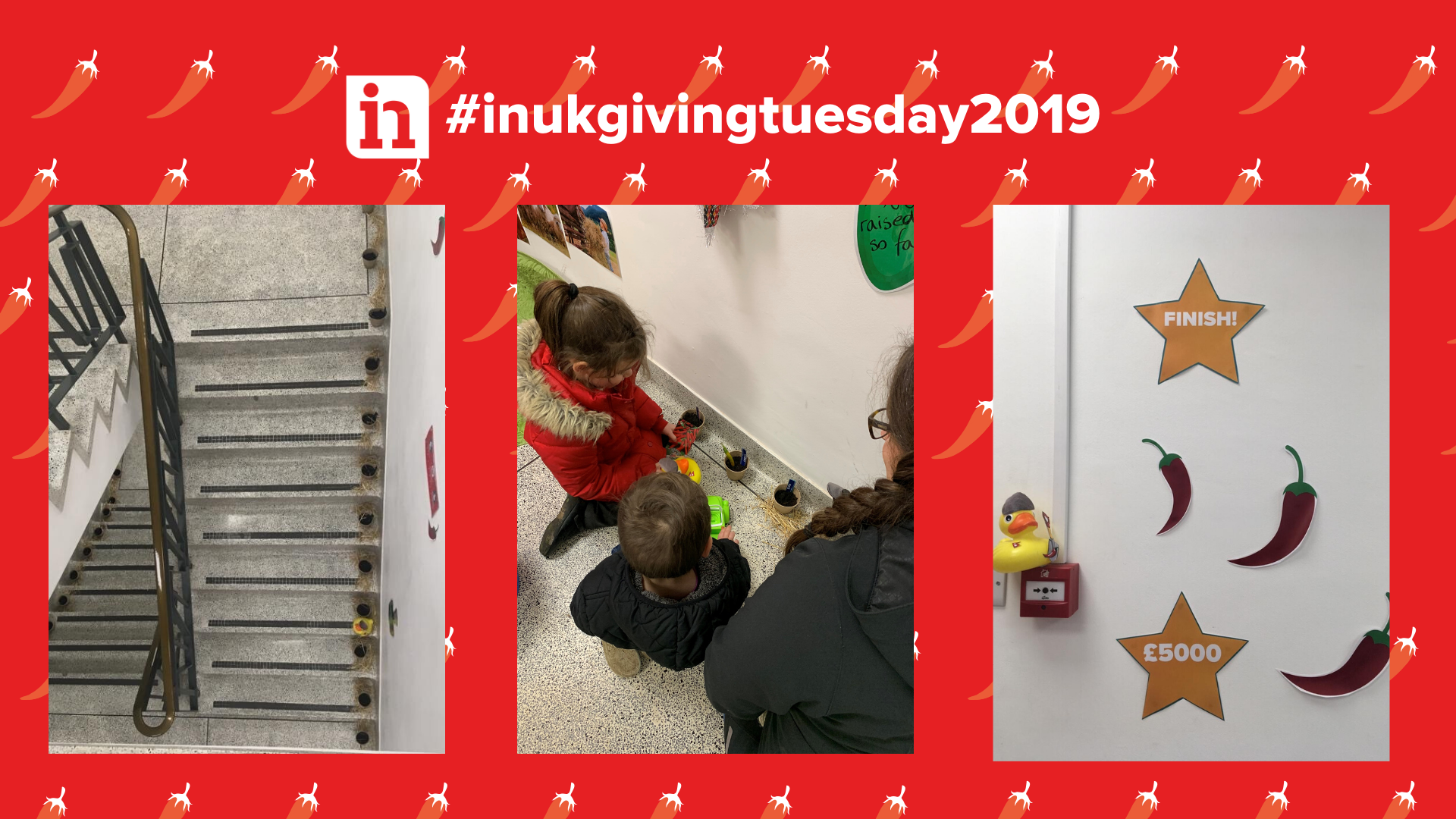 With 12 minutes to spare, we SURPASSED our target of raising £5,000 (with all donations being match-funded) for a grand total of £10, 755 raised in a single day!
A HUGE thank you to our match-funders, especially A J Bennewith and Co !
While we had lots of fun in the office, and hope you enjoyed following along with the day's activities on social media, the most amazing part about the day is the impact these funds will make to help families, like Rhada's,  that we are working with through the IN Nepal Livelihoods Programme in Sindhupalchowk.
Next Steps in 2020:
We want to expand the Livelihoods Programme to help 25 more families in Nepal across 2020. Our Giving Tuesday fundraising has  given us a great foundation to provide immediate assistance to families. Across 2020, we will need to raise an estimated £60,000 to help establish and equip more families with the start-up resource & training support that they need.
Giving a regular monthly donation to the Nepal Livelihoods Programme? Monthly giving helps us to be able to plan efficiently for the future to give families the best support. You can find out more info and become an IN Family Member here. If you have any further questions about the Livelihoods Programme, please email Danny Morris at danny@ineeds.org.uk.
Thank you, Thank you, Thank you!
Once again, thank you for all your support last week on Giving Tuesday. We are already looking forward to #inukgivingtuesday2020 and wondering what Walter the Duck will be up to. Stay tuned!