December 17th, 2019
2019 Reflections from Nairobi – Life on the Streets
As 2019 comes to a close we wanted to share an update from Grace Empowerment with you, and celebrate all that this programme was able to achieve across 2019.
Grace Empowerment serves some of Nairobi's forgotten children, who are growing up on the streets. Pastor Joshua, who leads this project, shares:
"The need for security is real. The need for school is still high. The need for vocational training is real. The need for proper rehabilitation is real. Threat to whole wellness is real, as some succumb to death from coldness, sickness and disease."
Many of these children have left homes because their parents were unable to support them, they were kicked out, or in some cases had to flee because of abuse. Life on the streets isn't easy, and the challenges that Pastor Joshua describes above are very real.
Pastor Joshua has been able to meet up regularly with 66 street boys offering practical and spiritual support. He provides counseling, food, medical support, clothes, mentoring, prayer, spiritual guidance, bible teaching and is helping them to transform their lives and move away from the streets. Rejected and scorned by surrounding society, Pastor Joshua is one of the few people who believes in the value and potential of these young people. 
With help from supporters in the UK, in 2019 Grace Empowerment has been able to: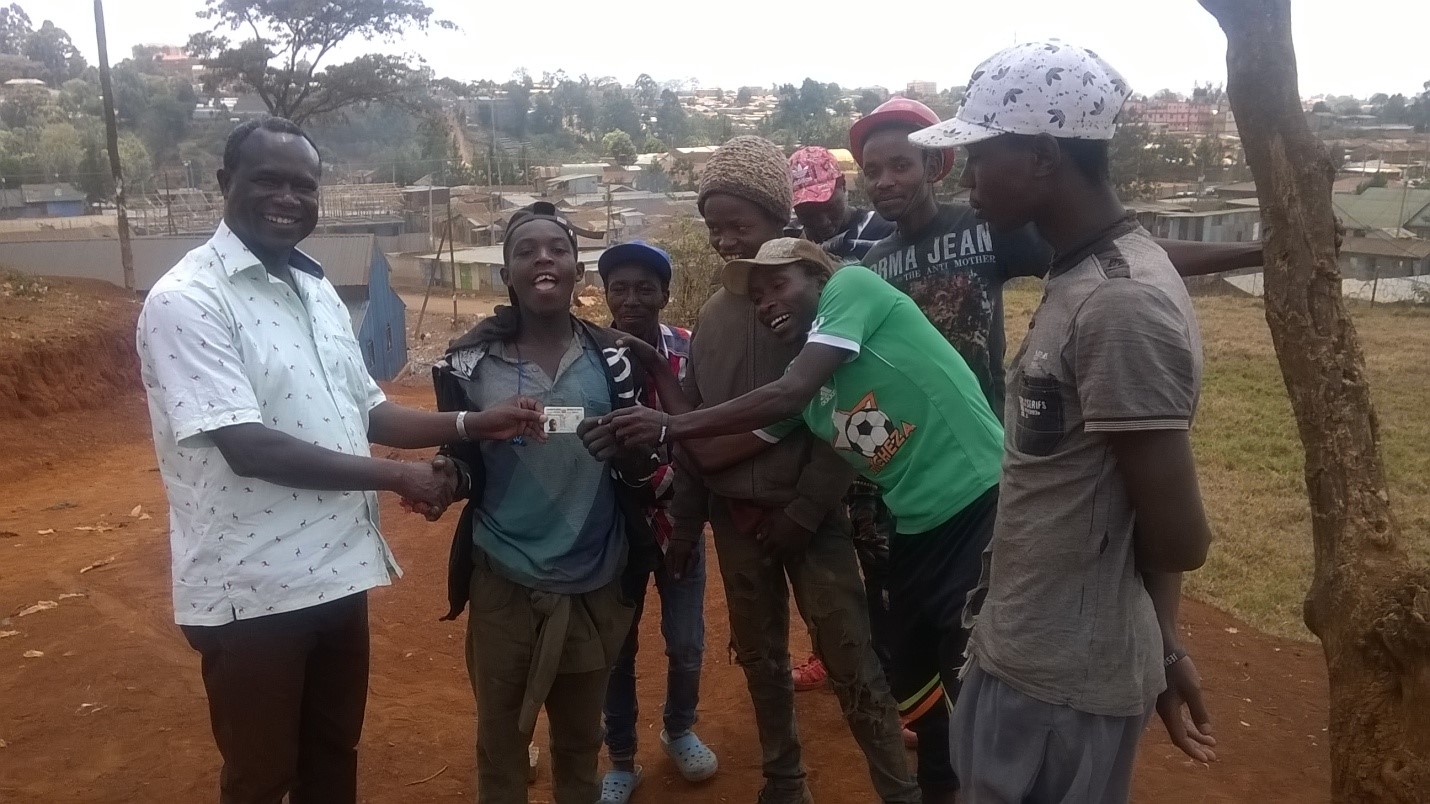 host six young men through the half-way house rehabilitation process for three months
provide 66 young men with two hot meals each week throughout the year
meet, pray, counsel and teach 66 young men three times each week
provide 25 young men with basic clothes to survive the cold seasons
help 12 boys get national ID cards (some are shown in the picture above – this is a crucial step to rehabilitation, because without ID cards, young people cannot get a job, struggle to access medical care and can be arrested at any time)
journey with the street boys in their faith, baptising three boys earlier in the year
Next year we hope to extend the half-way house programme to provide more young men the opportunity for rehabilitation. For all those who have supported the work of Grace Empowerment we want to say thank you. Please continue to pray for this work.
If this is the first time you have heard about the Grace Empowerment Programme, and you would like to make a donation to support the work of International Needs in Nairobi with Pastor Joshua you can do so here.
To find out more about the Grace Empowerment Programme, please get in touch with Ali Mbugua on 01883 331332 or alim@ineeds.org.uk.