Leadership and Talent Centre for Kenya's Street Youth
Supporting the Re-Integration of Kenya's Street Youth with the Construction of a Leadership and Talent Centre.
Pastor Joshua Kirani's Street Work:  
Since 2006, Pastor Joshua Kirani has been heading the Grace Empowerment Programme in Kenya. He has been doing some tremendous work towards rescuing and rehabilitating street youth in Nairobi, Kenya.
With your help, Pastor Joshua has been able to rescue hundreds of street boys in Nairobi providing them with:
Nutritious meals

Counselling from the gospel

Help with breaking addictions to drugs and other harmful substances

A safe haven of the 'Half-Way House' that has kept a small number of boys off the streets, allowing them to begin the journey of rehabilitation under Joshua's guidance.
Despite the strides made with rescue and rehabilitation, re-integration has had its challenges given the limitations of the half-way house. The semi-permanent structure has limited space and resources; and in order that the street youth receive a longer time for rehabilitation these issues are all vital.
Currently, the Half-Way House can only accommodate a maximum of 4 boys at a time for a few weeks before they have to leave for a new set of beneficiaries given the large numbers on the waiting list.
A New Rehabilitation Centre
To extend the process of rehabilitation and support re-integration, IN UK and IN Kenya are partnering with Pastor Joshua to build a permanent rehabilitation centre (called the Talent and Leadership Centre). This will form the basis for up to 15 boys at a time and over a hundred boys in the next 5 years to receive a better quality and continuation of care.
It will serve a solid base which will be well staffed with a Counsellor, Teacher and Social workers, following through with activities that will support the restoration of street youth.

Activities such as:
Counselling

Nutritious meals

Gospel teachings

Sports activities

Non-formal education

Vocational training

Business management skills training

Group discussions

Camping and other creative activities

Some of Key Outcomes for the Street Youth will be: 
Empowerment and Capacity Building through; Non-Formal Education, Sports, Vocational Training and Business Training
Rehabilitation from the use of drugs and other harmful substances
Restoration through the Gospel
Re-Integration back with their families and into society
Families will be Engaged and Empowered
Local Community will be Enlightened
This will ensure that young people will be motivated to break detrimental addictions and be restored as individuals who can engage with their families and society.  
A Sustainable Programme 
The future we want for the street youth is for them to be rescued, undergo total rehabilitation, and be re-integrated back to their families and into society.
We want each boy who goes through the Leadership and Talent Centre's Rehabilitation Programme to stand on his two feet in a skilled trade or education, empowered to provide a sustainable income for himself and for the vulnerable family they come from where possible. This begins with training at the centre to master a craft or skill to use for their life beyond the haven of this centre.  

Sustainability Plans For The Leadership and Talent Centre
A percentage of the running costs for the centre will be generated locally through activities around crop and livestock farming.
In the long run, Grace Empowerment (GE) plans to extend the centre to build in a local resort on the land from which rentals of the rooms should provide a higher local income generation. The resort will also be a training platform for the boys in hospitality which is a thriving sector in Kenya.
GE and IN Kenya are confident that many of the boys will be able to get apprenticeships or jobs in the hospitality industry once they leave the centre. Some may be able to open and manage their own businesses in this industry.  
Your Support 
Can you help towards building the Leadership and Talent Centre to transform the lives of street boys in Kenya?  
We are very thankful for your support so far as we have raised enough to be able to purchase a site for the land to build this Talent Centre.
We now need to raise funds for its construction.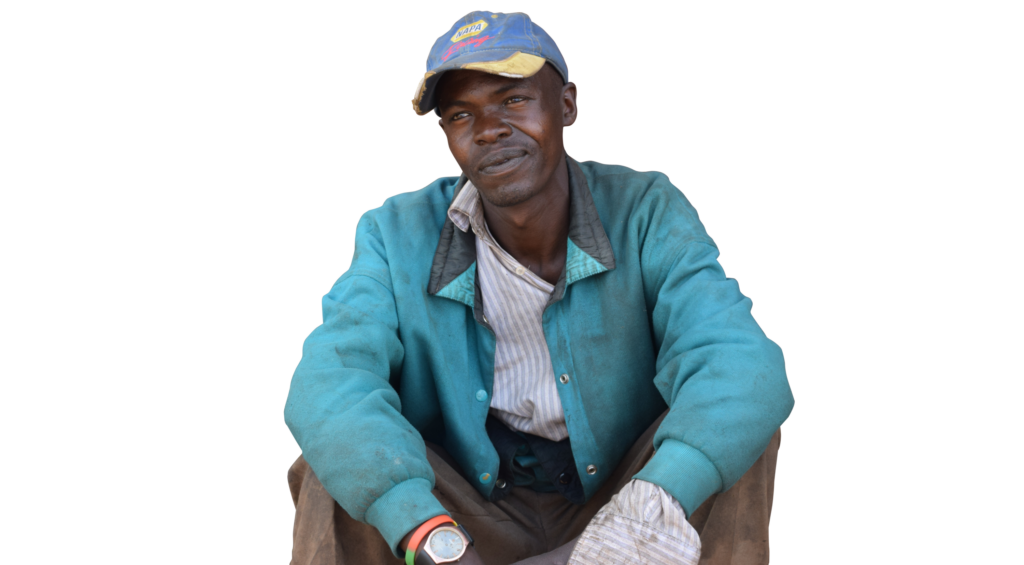 Together we can restore street children back to their families and to brighter futures. 
If you would like to donate:
£370
would pay for fire extinguishers for the centre
£790
would pay for the electrical light bulbs 
£3,290
would pay for water connection to the Kenya water board  
£4,110
would pay for kitchen appliances and beddings 
£4,280
would help us to get going with the architectural drawings, quantity surveying and government land fees 
£6,270
would pay for the septic tank to set up a water recycling system  
£9,755
would pay for all the water tanks and installation   
£35,375
would pay for the installation of a borehole system for water 
£38,280
would cover the running costs for one year 
£47,750
would build the administration block, kitchen and first part of the centre  
£56,600
would pay for construction of the second phase of the centre – the main rehabilitation centre  
£64,000
would furnish the main rehab centre  
No amount is too small to donate. Please get in touch if you'd like to know more. 
We need a much bigger donor base for this project.
It would be most helpful if just a few people introduced us to new audiences!
As a big new project, we need to reach more people to raise interest and support to make this possible. Could you help us do this by introducing us to your church, school, company or friends? We'd love to chat about this, please get in touch if so. 
"This centre will make a big difference to us. Our goal is to get these young people out of the streets and to rehabilitate them so they can live normal lives.  I believe that with a centre where we can concentrate on them, as we pray and do all things together, we will be able to have a bigger breakthrough in their lives."
–

Pastor Joshua

 
Key facts
A rough approximation would be that:
300,000 children and young people are estimated to be homeless in Kenya
About 60,000 young people live and work on the streets in Nairobi
(Accurate statistics of the homeless in Kenya are difficult to retrieve. Measurements can fluctuate dramatically.)
A few reasons being:
Homeless street youth experience high levels of stigma and can be wary of attempts to count them
Negative consequences due to being counted are part of that fear, and so many prefer to remain below the radar
Seasonal changes and government measures to remove street children ahead of events are reasons why figures vary
Those finding themselves homeless in Kenya are part of a "dynamic and mobile population", meaning that specific techniques are required (other than a standard census or household survey) to calculate just how many live in the streets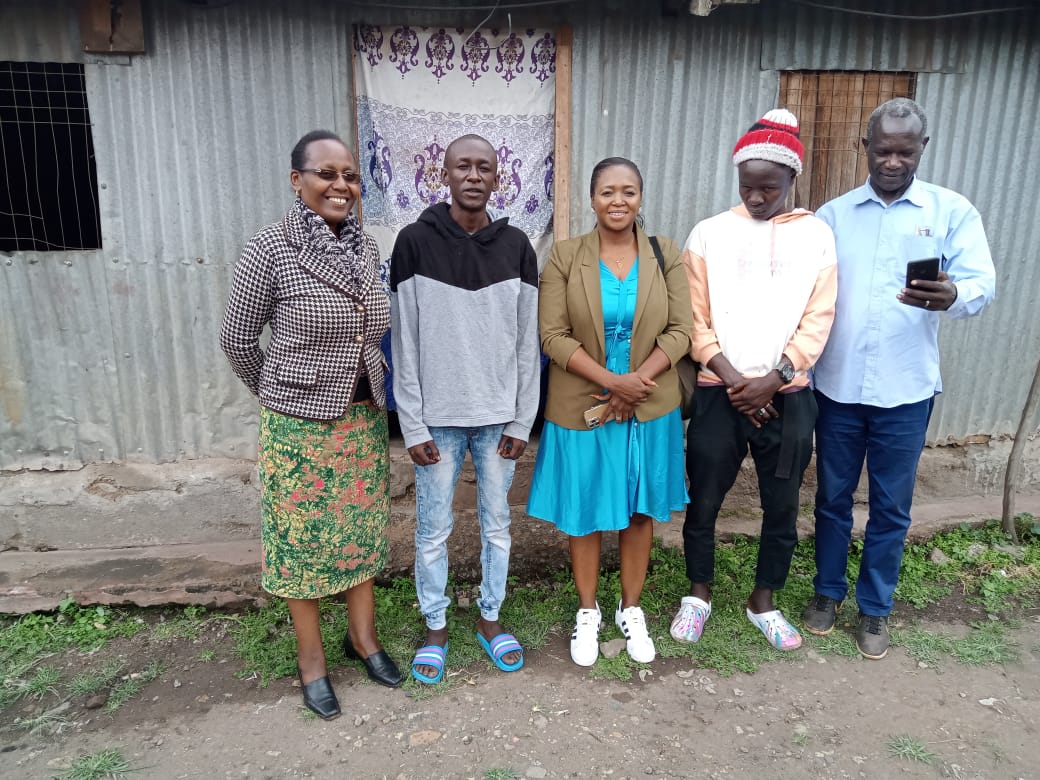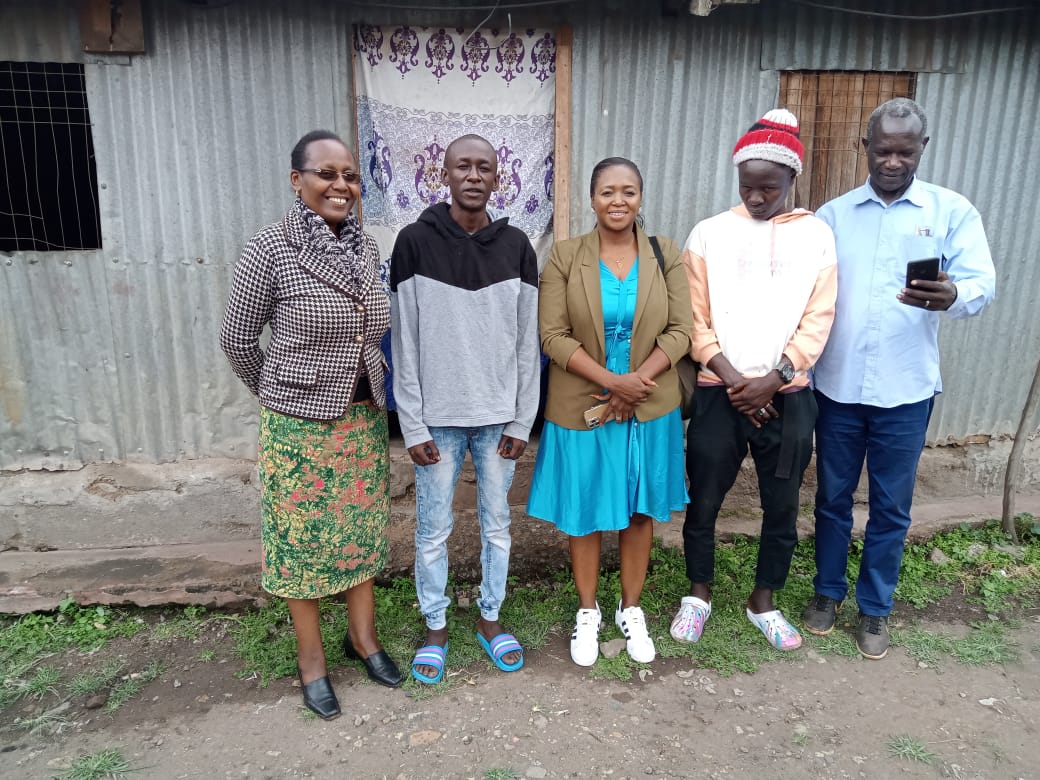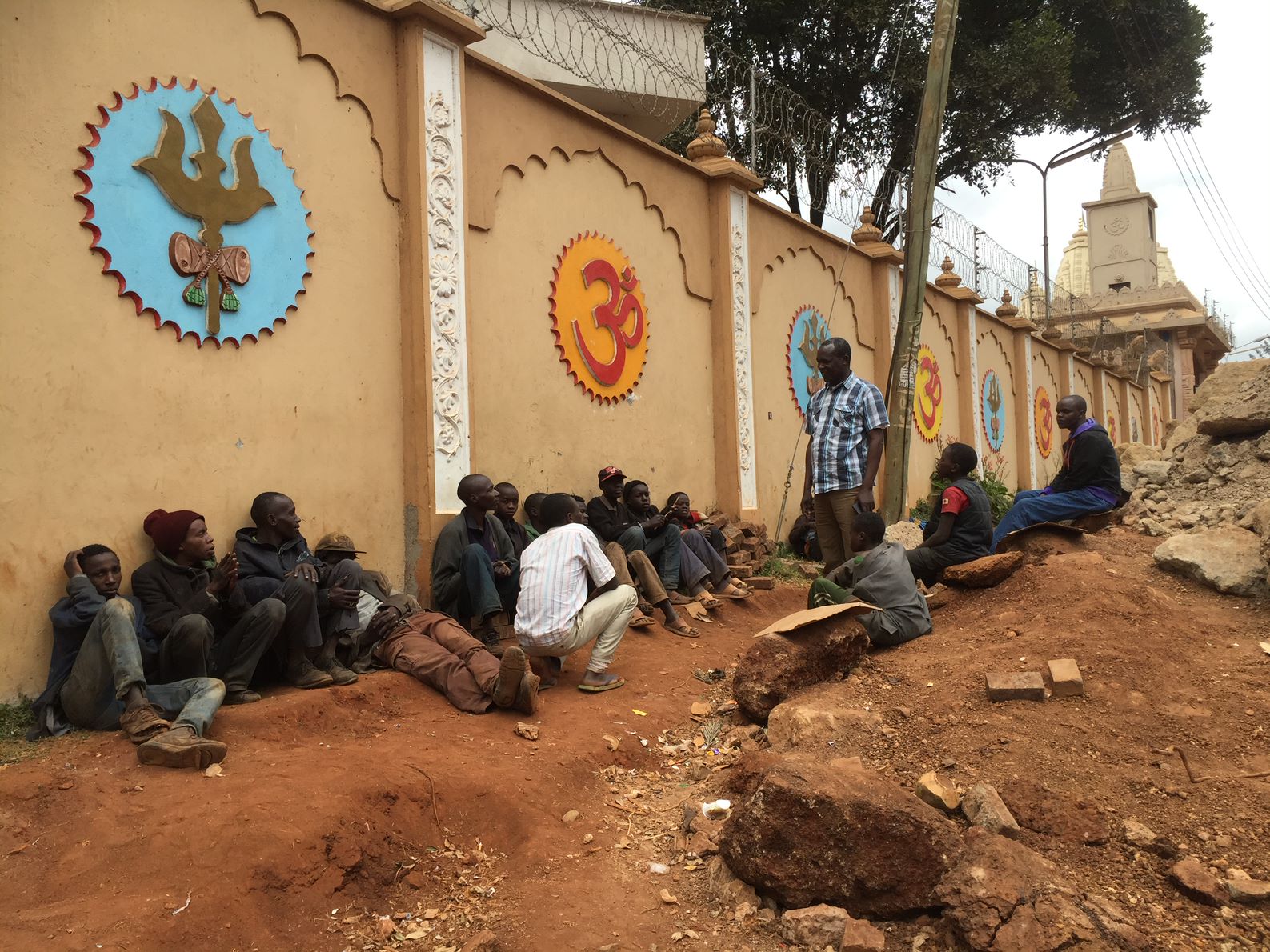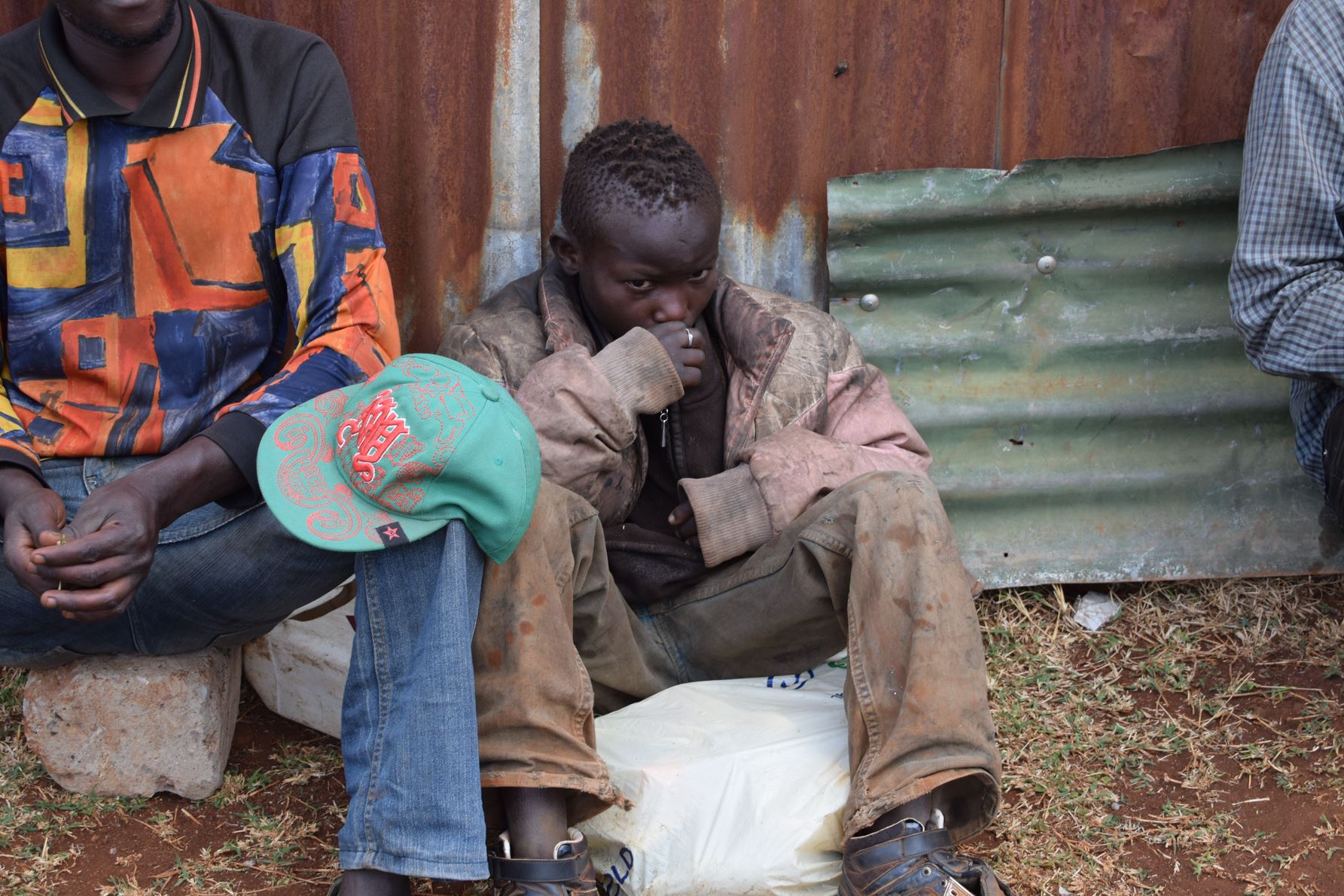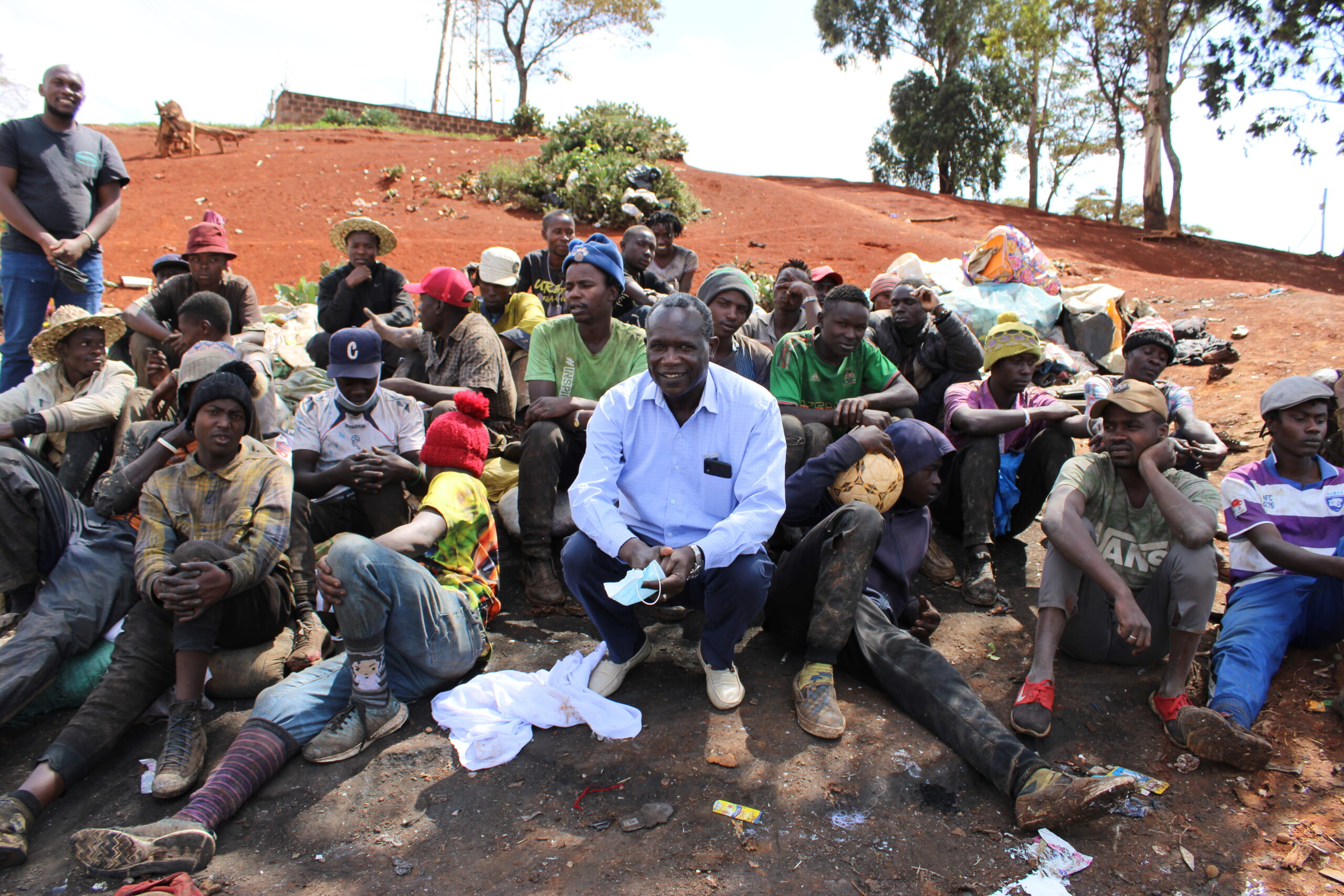 Help support our efforts
Donate today and help our ongoing work to improve the lives of families around the world. By supporting our different areas of development, your generosity will deliver impact and real change.
donate
project updates
September 25th, 2023
Pastor Joshua to visit the UK to raise awareness of Nairobi street kids
We're delighted that Pastor Joshua Karani has received his visa, and will therefore be visiting the UK in November and December 2023.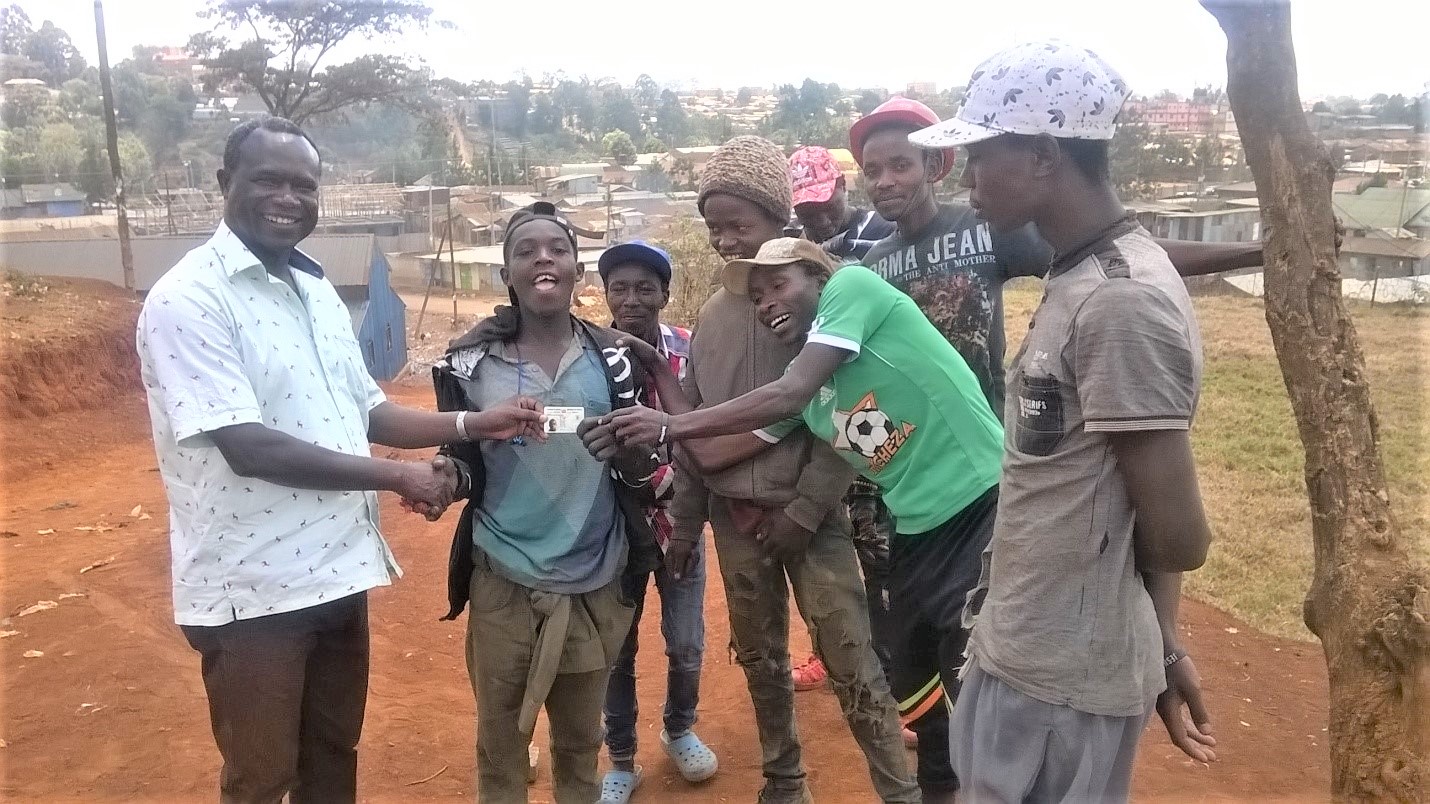 Pastor Joshua – an ordained Baptist minister – will be visiting churches across London and the South East, with plenty of opportunities to hear his passion for the abandoned youth living precariously on the streets of Nairobi, and his vision for the Leadership and Talent Centre which will provide: 
Non-formal education

 

Vocational/entrepreneurship and skills training 

Group sports

and activities 

Emotional and spiritual counselling and mentorship

 

Peer to peer learning

 

Meals 

 
Pastor Joshua will be speaking at:
Sunday 19 November 2023
Westerham Evangelical Church, 10:30am
Pastor Joshua will share about his work and why Jesus is the ultimate rescuer. Fellowship lunch follows after the morning service.
Saturday 18 November
Cutting Edge Men's Ministry, Woodford Green, 12:30-2:30pm
Sunday 19 November
Church of the Good Shepherd, Four Marks, Hampshire, 7pm
An informal cafe-style gathering, including worship, prayer a Q&A with Pastor Joshua and some Kenyan snacks to punctuate the British autumn!
Wednesday 22 November
St Lukes Reigate, coffee at 9:45am and communion at 10:30am
Sunday 26 November
Purley Baptist Church, 9:30 and 11:15am
Pastor Joshua will speak at both services, sharing how the Lord has put Nairobi's street children on his heart and his experiences of the project to date.
Monday 27 November
Eastwood Baptist Church, Eastwood, Leigh On Sea, 2:30-4:00pm
Women's Fellowship

Tuesday 28 November
Purley Baptist Church, Purley, 10:30am
CAMEO
Thursday 30 November
Montpelier Church, Biddulph Road, Purley, 6pm
and join online!
Saturday 2 December
Sanderstead Evangelical Church, Croydon, 9am
Breakfast
Saturday 2 December
Graham Kendrick Concert at St Patrick's Church Wallington, 7pm for 7:30pm
Details and online ticketing here

Sunday 3 December
Godstone Baptist Church, 10:30am
Godstone Baptist is hosting Pastor Joshua during their morning service. He will be talking about providing gospel-centred help to street youths in Kenya.
Sunday 3 December
St Patrick's, Wallington, 6pm
This evening service will be a relaxed chance to hear Pastor Joshua speak on his experiences and relying on Jesus, with an opportunity for Q&A.
Thursday 7 December
Norreys Church, Wokingham, Berkshire, 7:45pm for 8pm
Pastor Joshua will be participating in the all-church prayer meeting this evening, giving insight into the reality of living on the streets of Nairobi and explaining how best to pray when things appear overwhelming.
More details of the programme will appear here shortly.
In the meantime, if you would like to donate or set up a monthly gift for Street Boys in Kenya please call us on 01883 331332 or email Kim Wright, at membership@ineeds.org.uk  
You could also register for sponsorship through our website at www.https://ineeds.org.uk/child-sponsorship 
By supporting a whole group, you are helping to ensure that more children are helped with their Educational Development, Physical and Health development, spiritual development and social development.
'And Jesus grew in wisdom and stature, and in favour with God and man'
Luke 2.52
Join us as we seek to change the lives of street boys in Kenya and make a lasting impact.  
September 25th 2023
Project launched