July 13th, 2023
This is Alex's story, in his own beautiful words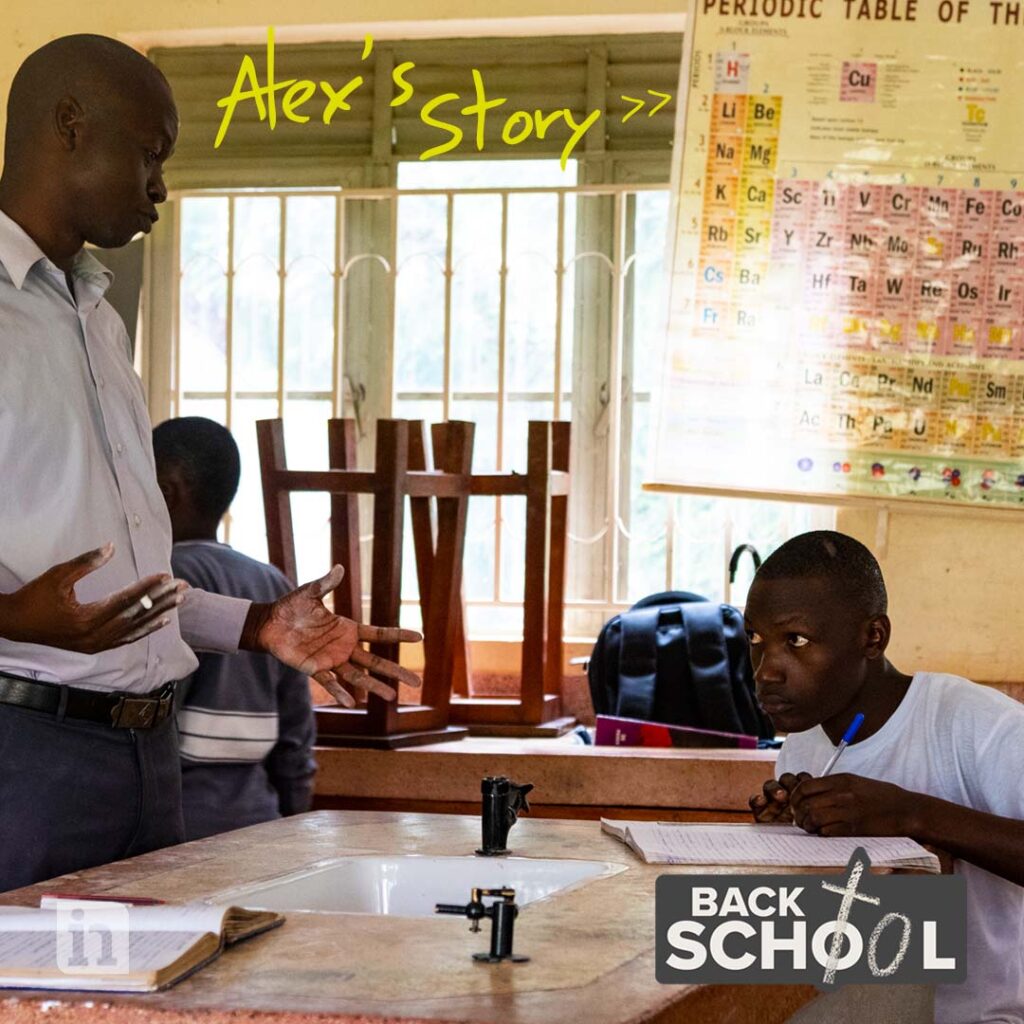 "My name is Alex*." Alex is 34 years old and was born in Mitooma district, Uganda. "I have two elder sisters."
"My parents could barely afford for us the basics of life, let alone affording our school fees. I really had a passion for studying but the formative years of my academic life were punctuated with many hurdles and hardships, frequently hopping from school to school, a thing that seriously affected my academic performance." Even whilst enduring these difficulties, Alex managed to pass his primary examinations and credits his belief in God as helping him along the way.
"When I reached senior three in 2008, my parents told me that they would not be able to continue supporting my education," says Alex. "This hit me really hard, and I was so devastated, to say the least, because I had great plans for my future."
"When it was clear that I had reached my crossroads, my uncle offered to buy me a camera. I left for the city and started a life of hustling," recalls Alex, his determination beginning to show. "By that time, I was officially a school dropout, ready to face the world head on."
"I tried my hand at photography, but I must admit, I failed miserably at it. I did lots of menial jobs just to make ends meet. I did shoe-shining, making local brew, hawking milk, among others," says Alex. "I did not give up because I was determined to change my life."
Alex then started to fall behind on his rent. "I kept struggling to the extent that when my rent arrears had accumulated to seven months, I had to sell the belongings in my house to clear the landlord."  The stress that Alex was feeling became unbearable. "It was at that point that I contemplated committing suicide."
As this hopelessness consumed him, Alex describes the moment he experienced something special.
"As I roamed around town, I encountered a street preacher who spoke to my life and gave me hope. He spoke to me about Jesus and even invited me over to his church."
Sure enough, Alex went. "The following Sunday while at this church, the sermon resonated with my life experience. I then made a decision to give my life to Christ. I can say, this was the turning point in my life and as I started cultivating a relationship with God, he became real to me because it was at this church that I crossed paths with a good Samaritan – a church elder who offered to have me work at his farm in the countryside, in Buikwe district."
"Of course, I grabbed the opportunity with both hands," declares Alex. I worked at his farm diligently, but I always took time off after work in the evenings to do evangelism in the neighbouring schools."
One evening, Alex felt called to act. "I felt the Holy Spirit convicting me to go back to school," he says. "At first, I had mixed feelings about this because by this time I was 25 years old. Anyway, I chose to enroll at Kingstone secondary school in Buikwe."
Alex remembers his first day, full of purposefulness. "On the day of reporting, the other students were as shocked as they were excited to have me in their class! I was unbothered, though, since I was determined to go all the way. It was never easy juggling farm work and school given my small income. I could not pay my school dues and requirements adequately and on time but by God's grace I managed to score a first grade in my examinations."
"I then chose to enroll for A level, just believing in God for tuition and indeed towards the end of my A level, God sent me another good Samaritan."
"Some friends, who were visiting among the UK team, saw me and were interested in me," says Alex. "When I shared my story, they were touched and offered to support my education, all through to university." The kindness of strangers brought Alex incredible joy.
"Today, purely by the grace of God, I am a proud graduate of social work and social administration from Kyambogo University. Looking at where I have come from, I really can't thank God enough for his goodness!"
With passion, Alex explains why he wants to share his story. "My story, I pray, will be an encouragement and inspiration to many with a background such as mine and who can relate with my experience."
"For my friends from the UK, I really can't thank you enough! You stretched out your helping hands to me just at the right time. You stood with me and helped to turn my dream into reality. May God bless you indeed! If there is any lesson I have learnt all through my journey, it's this: You never go wrong when you choose to trust God just as he says in Proverbs 3:5-6.
Since this was published, Alex completed his course in Social Work and volunteered for International Needs (IN) Uganda. He has just this last month or so been given a full time position as a social worker for IN Uganda working in the Jinja area.
Our child sponsorship programme is £25 a month, and with this you can change someone's future.
#educationmatters
"Trust in the LORD with all your heart,
and lean not on your own understanding;
In all ways acknowledge him,
and he shall make your path straight."
*Name changed to protect identity