September 13th, 2022
Remembering Our Queen
Reflections from Danny Morris, Executive Director
To all our loyal and generous supporters at IN, we stand together with you in this time of national mourning. The sad news of the passing of our Queen last Thursday caused me to stop and reflect, as the passing of all great lives lived should cause us to do. My first thoughts were of apprehension for the future, a fear of uncertainty in a world now without Queen Elizabeth II. However, I also found myself thinking of her personal faith in Christ, a faith that supported her "through the good times and the bad" – as she so famously said.
Like many of us, I have never known the world without her. And like many, I hold cherished memories of her. For me, she was a leader with a constant voice of calm, encouragement and hope throughout her reign. Her voice has brought light to the divided world of politics that is marked by personal ambition and ideological division. She led as monarch in a time of unprecedented human growth and technological change and when she spoke, especially to the nation, she did so with empathy and calm that would catch the public mood and alter people's minds. Faithful to our constitution, she remained impartial and fair, she embodied duty and service that exemplified kindness and encouragement to people in all walks of life. It is often said that true leadership is noticed most when it ceases to be there, we pray for all leaders at this time.
Servant leadership is central to our mission at International Needs, and there is a lot we can learn from the Queen's service. I have been reflecting on IN's journey from our founder, Ray Harrison, and how he recognised the calling and potential of leaders around the world. These leaders were called to serve Christ and preach the Gospel to their communities through words and action. They are leaders marked by selflessness and a heart for people, sacrificing personal careers, and pursuing opportunities to obey their Christian calling. We look at such leaders as following the example of Christ who said, "whoever wants to become great among you must be your servant" and "the Son of Man has come not to be served but to serve" (Matthew 20.26-28).
Alongside her calm leadership, the Queen also demonstrated compassion, she often championed the cause of the marginalised, the poor and those with no voice. She was a patron of over 600 charities and organisations that served others bringing hope and resources to families and communities around the world. As the Queen personally reflected God's love and concern for others, International Needs shares this mission, longing for reconciliation between peoples and justice for all human society and the liberation of men and women from every kind of oppression. The Queen never removed herself from these duties and always encouraged others, bringing hope in despair and reconciliation to those divided. One recent Christmas broadcast the Queen famously repeated a well-known phrase that stuck with me, "it's better to light a candle than curse the darkness".
In so many ways, this life of 70 years' service is a shadow of Christ like leadership empathy and kindness. Today, September 13th, is "International Legacy Giving Day" and what an immense legacy we have to reflect upon. I hope we can be encouraged to demonstrate in our own lives the compassion and service to others as our Queen so remarkably did. Now at the end of her service and calling, may she rest in peace and rise in glory.
"Precious in the sight of the Lord is the death of his faithful servants" (Psalm 116.15)
"She may be yours, but she was ours too"
A beautiful message from the children and teachers in Uganda in memory of our Queen:
"We feel, with the children and people of the UK, the loss of Queen Elizabeth II. Due to the fact that we are beneficiaries of help from different supporters of INUK, a British charity, we just feel that we are part of the loss because she was ours too.
Many children supported by INUK in Uganda are from families which are led by single mothers or grandmothers; Queen Elizabeth II is a good role model of a grandmother, so much as she was grandmother to Prince William and Prince Harry and others, she was ours too.
We know and have witnessed Queen Elizabeth II as a patron to hundreds of charities especially those that stand for vulnerable children in the world. One of those in particular is Mild May which we have benefitted from at INUG, through medical care and support to children living with HIV and AIDS. In this way she was ours too.
Queen Elizabeth II was a core member of her family and the wider world's family of the Commonwealth, which she led. She held to the good values of family, in all times and to the end. She stood for peace and unity in diversity. We felt and will continue to feel protected and safe because of what she stood for, because she was ours too.
Most, if not all of us, were not born when Queen Elizabeth II visited Uganda in 1954 and in 2007, but we are told (and history has it recorded it) that in 1954 she visited our glorious national park in western Uganda. This park was later named after her – Queen Elizabeth National Park – and is the largest national park in Uganda. That is a clear statement that she cherishes wild life and the environment. So whenever we will read or visit Queen Elizabeth National Park, we will have sweet memories of one who was ours too.
In memory of the departed Queen, we promise that we will work and study hard for a better future. When we get the chance to lead others, we will be good, exemplary leaders. We will do all it takes to protect the family institution from all vices that may break it down and reduce the vulnerability of children. We will also do those actions that will enhance the protection of the environment.
We wish the Queen's family and the rest of the people of UK strength from the almighty God as they go through this loss.
We also welcome and wish King Charles lll a fruitful reign, seeking and looking to God the supreme leader of all.
Long live King Charles."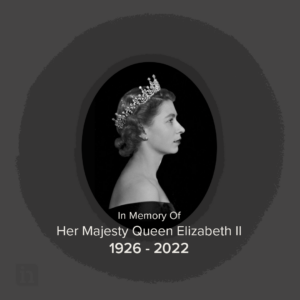 With Love
From the children enjoying support and love from the people of the UK, through INUK.