February 27th, 2019
Prossy's Story of Hope
"My Name is Prossy
and I am a mother of seven children. I lost my husband in 2010 when my oldest child was in primary seven and my youngest was 1 year old. As a farmer, I had no stable source of income and could not easily meet the needs of my children. I tried to look for support from relatives but they were unable to help as they also had families to look after. God did it for me and I was identified by one of International Needs Uganda (INUG), who enrolled 4 of my children for sponsorship. Fortunately, all the children were found sponsors and this was a big relief to me.
As I look back I say, "Ebenezer" Indeed God has brought me this far and I will forever be grateful.
My oldest son Jacob* completed senior six and is now working; Simon*completed Senior 4 in 2017 and has enrolled for a Motor vehicle mechanics course, Rachel* is in senior six this year and my youngest now is in primary three.
INUG did not stop at sponsors for my children; they helped me enrol for a tailoring course so that I can have an alternative source of income. They even bought me a sewing machine. I personally dropped out of school while in senior two. I am really grateful to God for this opportunity given to me. I am now in my second year of training but, I am able to earn a living through this skill. In fact, I was given a tender to make uniforms for pupils at a nearby primary school and this has provided me with an alternative source of income and I am really happy. I can now ably meet my day to day needs with much ease.
My faith in God has been strengthened. You have made God's word become real in my life.  Indeed "HE is the husband to the widows and a father to the fatherless" and watches over His own. Thank you our sponsors for allowing God to use you. Thank you too INUG for the work you are doing in our community.
Special thanks to the IN Uganda Sponsorship Team team for being good stewards and for the love you show our children. May God bless you in all your endeavours."
– Prossy M
Could you change the future for a family like Prossy's?

* We have changed the names of children for privacy
_______________________________________________________________________________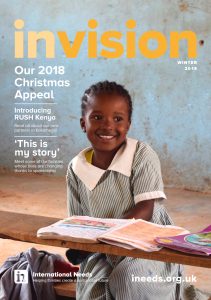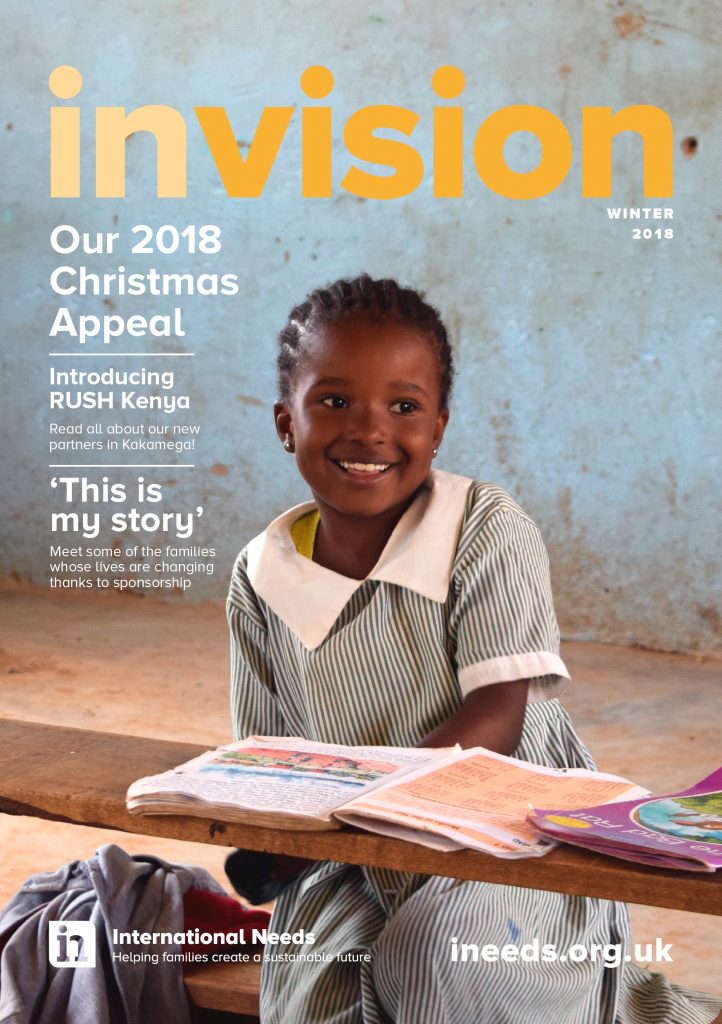 Prossy's story was featured in our Winter 2018 edition of invision magazine which you can read online here!
Add some hope to your mailbox!
If you would like to receive our invision magazine and get stories of hope like this and exciting updates about our projects and programmes around the world, please let us know by updating your contact preferences and saying yes to post!  
(please note that our invision magazine is currently mailed to UK addresses only.)
Written by Katie 27/2/19