June 12th, 2023
Peter Craig Awards for La Bonne Nouvelle's Outstanding Students!
We are happy that we were able to have the Peter Craig Awards this year to commend and encourage La Bonne Nouvelle school's outstanding students.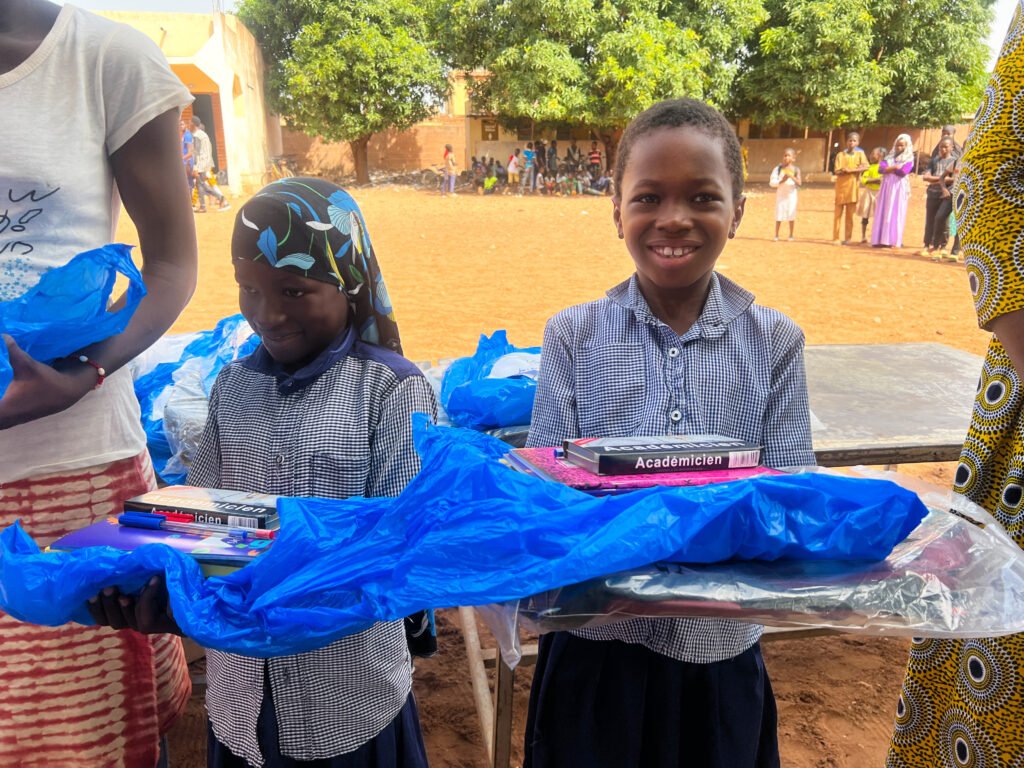 The awards took place last month with International Needs Burkina Faso granting school bags, text books, notebooks, pens and mathematical sets to 18 primary school and 18 secondary school students who had all scored a total of 7 and above out of 10 points at Primary level and 12 and above out of 20 points at the secondary school level.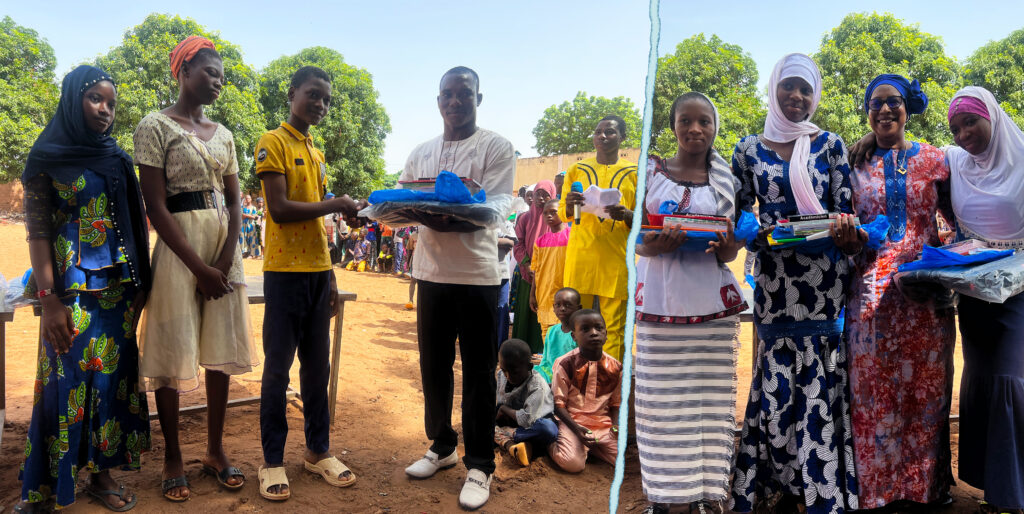 It was a happy day of celebrations as the students, teachers and parents gathered in the open grounds of the school to witness the award ceremony which was followed by food sharing, dancing and singing by the students and community. It is uplifting to see La Bonne Nouvelle's students excelling academically given that most of these children come from very impoverished homes with a quarter of the student population being refugee children who fled into Bobo Dioulasso after facing violence from terrorism in their homelands.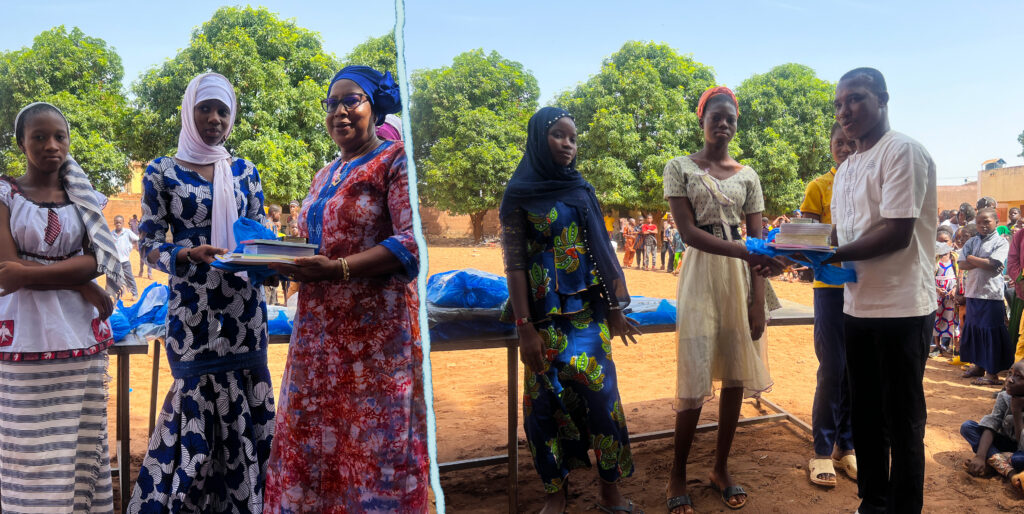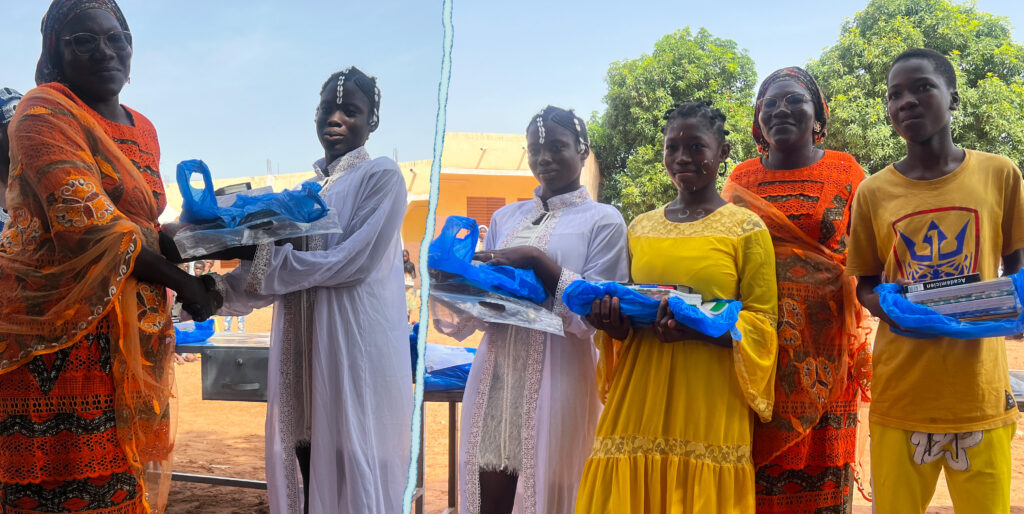 Testimony of one of the Awardees; 
"I'm an internally displaced pupil from the village of Titao, 404 km from Bobo-Dioulasso. In 2021, we fled Titao to come to Bobo-Dioulasso. I lost my father in the attacks and my mother brought me and my brothers to Bobo-Dioulasso, here, thanks to International Needs, we're being looked after by a psychologist and a pastor, and I've been able to regain the confidence to work at school. I'm one of the top three in my class. Today, even though I'm an internally displaced person, I see myself like the other children who are with their two parents and who haven't suffered a shock". Rasmane*, Grade 1. La Bonne Nouvelle School.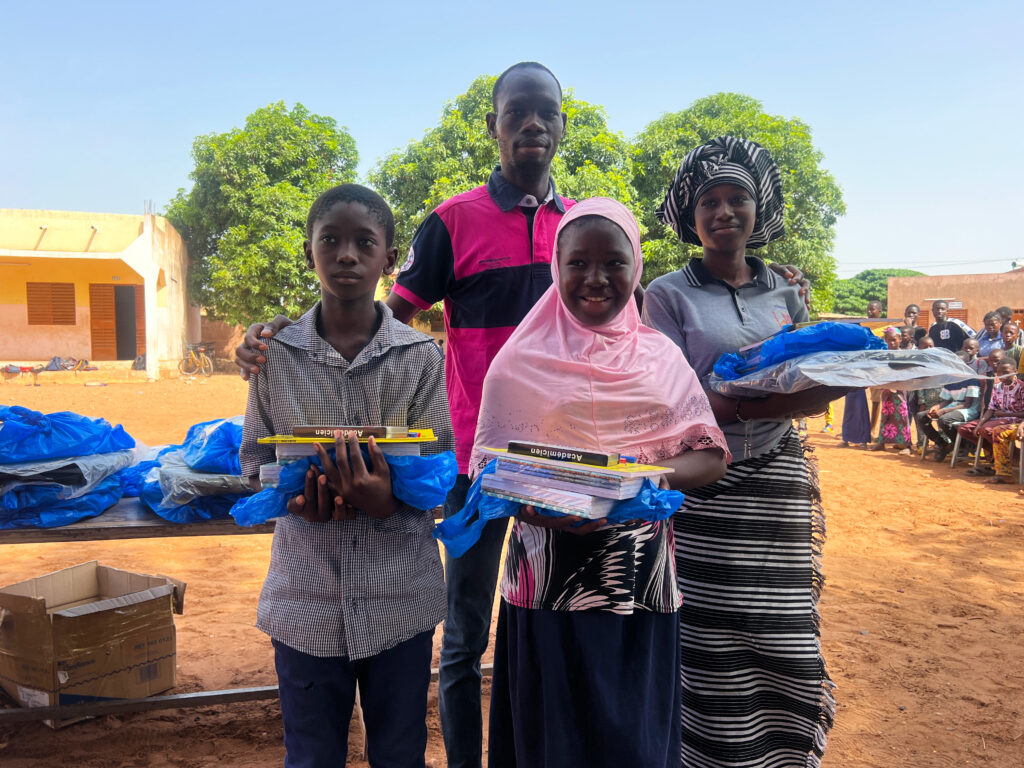 Peter and Judith Craig left a strong and lasting legacy in Bobo Dioulasso by impacting the lives of hundreds of families in this community. Prior to Peter's passing in 2018, the couple supported the original construction of La Bonne Nouvelle school and the community medical centre managed by International Needs Burkina Faso. Judith continues to honor Peter's legacy by supporting the annual Peter Craig Awards. We are very thankful for this.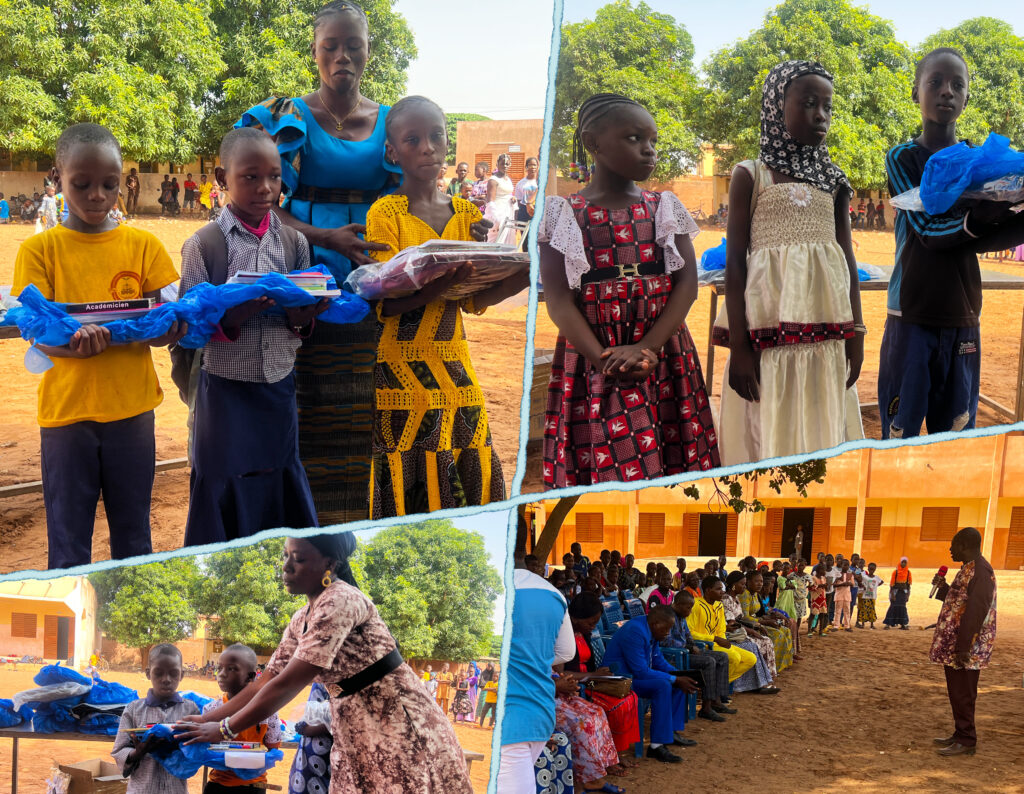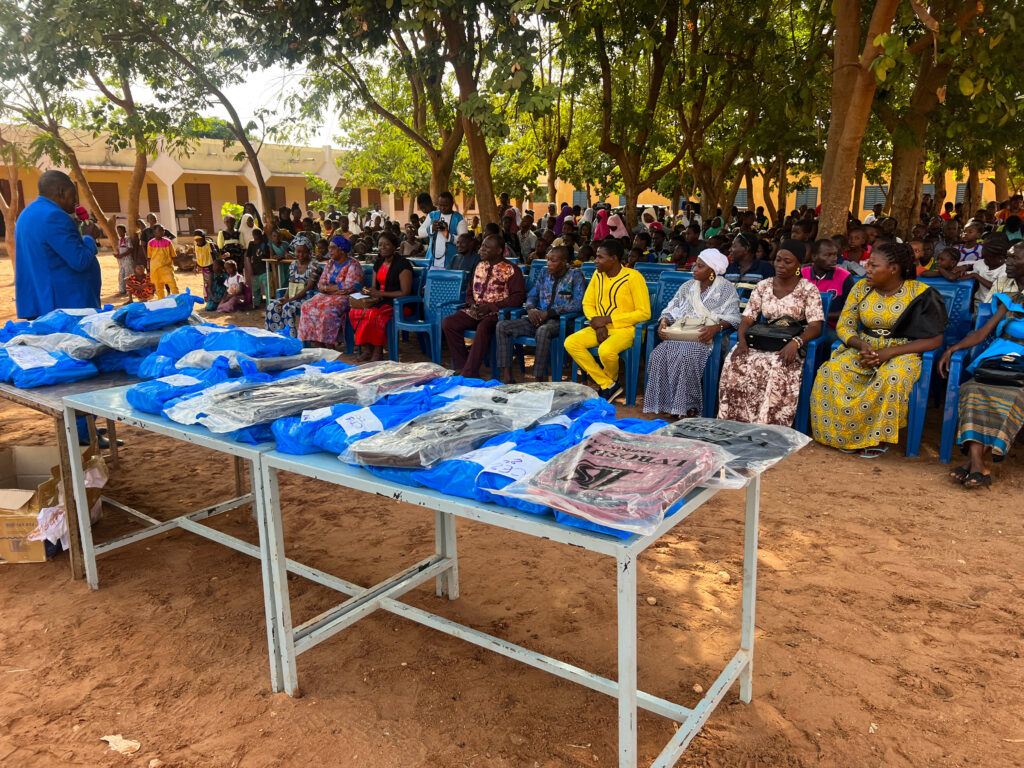 Issaka's Story
"I come from KONGOUSSI, a village 106km away. My parents had to flee the village because of the terrorists who burnt our field and killed my uncle. Since then my father has taken us to Bobo-Dioulasso."
"Thank God, the Bonne Nouvelle school took us in on 15 September 2022. I was scared, I couldn't learn my lessons when I started, but thanks to the TRAUMA counselling programme, we were looked after by a psychologist and a pastor. After a few sessions with them, I managed to overcome these difficulties and got a good average to come third in my class out of 63 pupils."
Aissatou's Story
"I'm an internally displaced child from the village of Koflandé, 160 km from Bobo-Dioulasso. Armed men killed my father in February 2022, and I came to Bobo-Dioulasso with three older sisters. I saw my father's blood spilled and I couldn't forget. I had a lot of nightmares and I was afraid of the armed men."
"I went to the La Bonne Nouvelle school and they looked after me. Thank you to everyone who supports me."
*Names changed to protect identity