April 17th, 2020
Our first virtual relay event – The IN Family Relay!

We are running and we need your help! With marathon and public running events cancelled, we are hosting our first ever virtual relay event! We won't stop running until we reach our target (£6,000!!). You can donate here: https://bit.ly/3etbxn2
At this time, we are all being challenged to think more creatively about how we work, socialise, exercise and much more. At IN, we need to raise funds to help our partners more than ever, and this is the plan we've brewed up to help do this…
The need
Our partners around the world are finding themselves in desperate situations. As countries like Uganda, Kenya and Burkina Faso face lockdown with schools, churches, businesses and markets closed, the impact for poor families is huge. Not only do they have more children at home to feed (with kids home from school) but many of them can no longer work each day to provide for their daily needs. So right now, we need to help provide food and healthcare.
Your money
Your money will help us provide emergency food and healthcare for vulnerable families with our partners around the world.
Food – to distribute (safely) food for families of sponsored children, vulnerable families, struggling staff members and local pastors.
Medical care – to provide vital PPE for our medical centres preparing for the worst, for medicine, for running our ambulance (pictured below) in Uganda to transport patients and to provide the best medical care we can.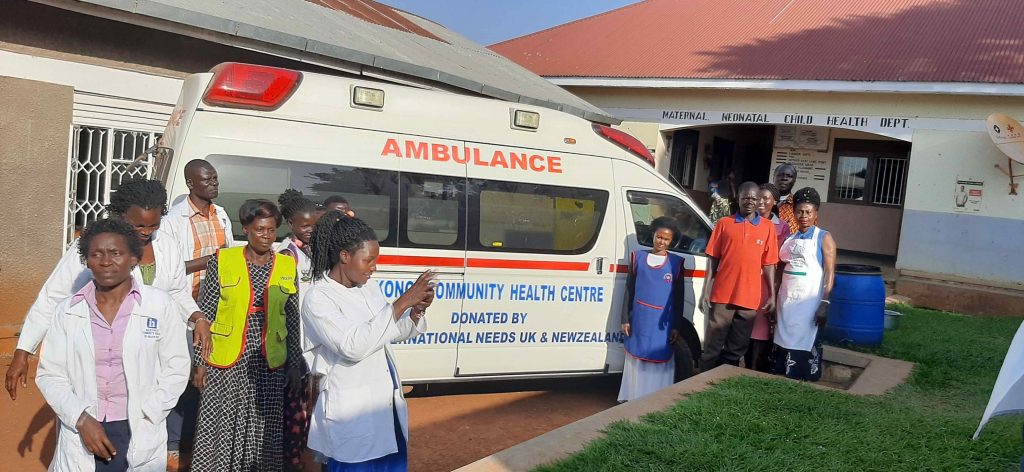 IN Family Relay
Starting on Sunday 19th with our Brighton Marathon Runners, and ending on Sunday 26th with our London Marathon runners, we are hosting a virtual relay race. Whether you'd like to run from home, your garden or safely outside (following the govt. advice) we'd love you to join in. We want to have people running with us throughout the week. Any distance and any pace counts, all are welcome. As you run, we ask you to promote our donation page (https://bit.ly/3etbxn2) to your friends and family and invite them to help us reach our target.
Even our staff team and volunteers will be taking part, you can follow all our activities on our social media platforms!
How you can help
Share this page with your friends and family
Run with us – any distance and any speed counts! Make sure to share your photos and run on social media, tagging #INFamilyRelay and #passthebaton