First of all – we would like to extend our immense gratitude to all our supporters for contributing to the growth of La Bonne Nouvelle school.
Classrooms for Refugees Project Update – May
 Total Raised So Far:
Construction is in full swing. The roof is off as it must be reinforced to support the second story of the four new classrooms!
Classrooms for Refugees Project Update – April
Thank you to everyone who has contributed towards the building of a second story of new classrooms for refugees at the La Bonne Nouvelle school.
We are excited to have raised almost half of the needed funds and continue to appeal for more funds to complete the classrooms before the end of this year.
IN Burkina Faso and IN UK are very thankful for your support! 
Want to learn more or find other ways to get involved? please get in touch with National Director Danny Morris at danny@ineeds.org.uk.
Or please donate here.
The school continues to be a pillar of hope
La Bonne Nouvelle delivers a high standard of education in the Colma district of Bobo Dioulasso. A new block of four classrooms were built back in March 2018 to provide more learning spaces for children. Particularly after a shutdown of unlicensed schools by the Burkina Faso Ministry of Education, these classrooms came at a time of great need. The block was built with the potential for adding a second storey in the future.
We now need this expansion following the current influx of internally displaced persons into Bobo Dioulasso as a result of the recent political crisis in Burkina Faso. This crisis reached boiling point at the start of 2022; all of which has ignited volatility and violence in many parts of the country. It also saw the former president overthrown by the military. It adds to an already fragile context of ongoing conflict leading to a dramatic downturn in security and rocketing displacement. Many people in Burkina Faso are currently struggling to find food, water, shelter and medical care.
The refugee children need to be enrolled in school. But Bobo Dioulasso's infrastructure has not matched the steady rise of its population growth over the years. The city's population is now 1,074,309 growing by an average of 5.16% every year – an annual increase of around 49,000 people.
There is immense need to expand the infrastructure and give children access to good education. The Burkina Faso Government continues to support funding for 140 children, however the growing numbers requires further expansions of classroom space for them to learn. To do this we need to raise £84,169 to build an additional four class rooms on top of the current ones.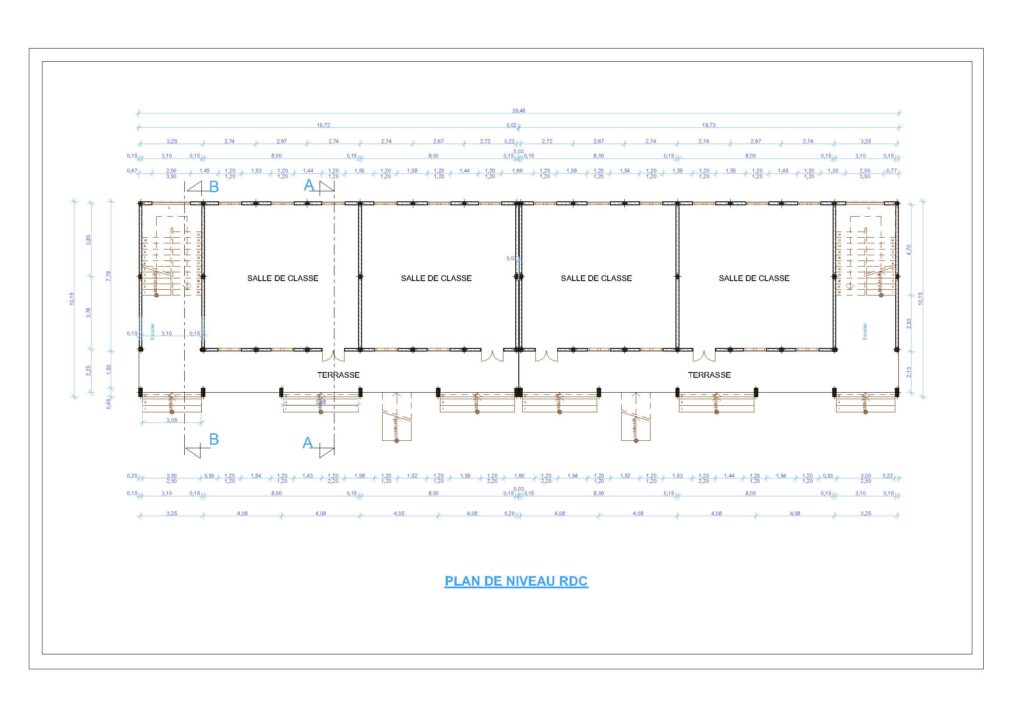 Can you help? Donate here.
So far, Bobo-Dioulasso is stable from chaos and continues to be a place of refuge. Families are therefore fleeing to Bobo, families like Kadidiatou's: (content warning – distressing story).
"My name is Kadidiatou [pictured above], I am in grade eight and I am 16 years old. I come from a family of five children. My village is located at 30 km from Banfora. A few months ago, my father was murdered by armed men while he was cultivating the field. He was simply executed by his men without any valid reason. With my mother and brothers, we fled to Bobo-Dioulasso. Thanks to the Group Sponsorship Programme of IN Burkina Faso, I have just started going to school again and I have hope for the future."
It is devastating to hear of these stories. We are shocked by what these young people are going through and want to help create a safe place for them to continue their education. We hope you will join us to expand this school for these children.
To summarise, there are three main reasons we need to expand this school:
The local population is growing as families move from rural parts of the country to more urban areas in search of employment and better livelihoods
The Burkina Faso government closed the large number of unregistered schools in 2018 to ensure they could monitor standards. This meant thousands of children across the country needed to find new school places.
The refugee situation in Bobo is getting worse, families are fleeing areas of conflict and looking to resettle in Bobo.
We need to raise £84,169 can you help?
£19.50 will fund a square foot of the classrooms
£312 will fund 16 square feet
£1,248 will fund 64 square feet
£10,605 will furnish the classrooms with desks and chairs
£21,042 will build one classroom
If you would like to find out more about this project and other ways you can get involved, please get in touch with National Director Danny Morris at danny@ineeds.org.uk or please donate here.