Juan Calvino Christian School, Villa Esperanza
Esperanza is a small community in the north of the Dominican Republic, 30 km south of Puerta Plata. It is home to around 900 families who are mainly Haitian immigrants. Haitians migrate to seek work in the Dominican Republic, driven by high unemployment and low wages at home. Many work in the sugar, coffee and cocoa industries, but increasing numbers are also engaged throughout the country in construction, domestic work and the informal sector. The Juan Calvino School was set up to offer primary education for the children of the workers of a local sugar plantation. This plantation has subsequently closed leaving many unemployed in the area. The school offers hope of a better future to the children of Haitian immigrants who have settled status in the DR. As of 2021, there are no other private or government schools offering primary education to this community.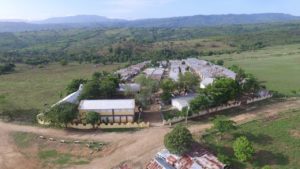 Introducing INGAP (International Needs Group Assistance Program)
The INGAP project supports financing the Juan Calvino school, including the employment of teachers.  The INGAP project will follow a single Grade 1 class (roughly 15 pupils) throughout their journey of primary school education at Juan Calvino School from age 4 to age 11. Supporters will see through the class as a whole and will journey with this class receiving video and written reports throughout each school year. On occasion, there will be times for individuals chosen from the class to represent their class to supporters in the UK.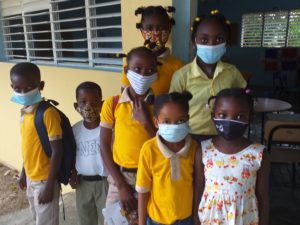 Key facts
The Juan Calvino School is the only school within the Villa Esperanza community is home to around 900 families mainly of Haitian origin.
Please help us offer education opportunities and hope to children from this community. we want to see them thrive and to be given every opportunity to make a difference with their lives.
Help support our efforts
Donate today and help our ongoing work to improve the lives of families around the world. By supporting our different areas of development, your generosity will deliver impact and real change.
donate
project updates
March 26th 2021
Project launched