February 6th, 2020
We're Hiring!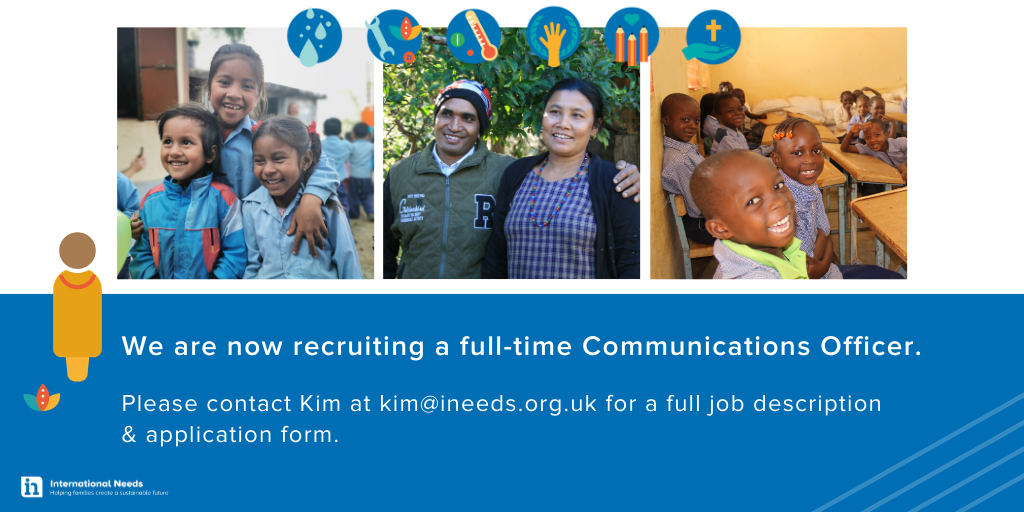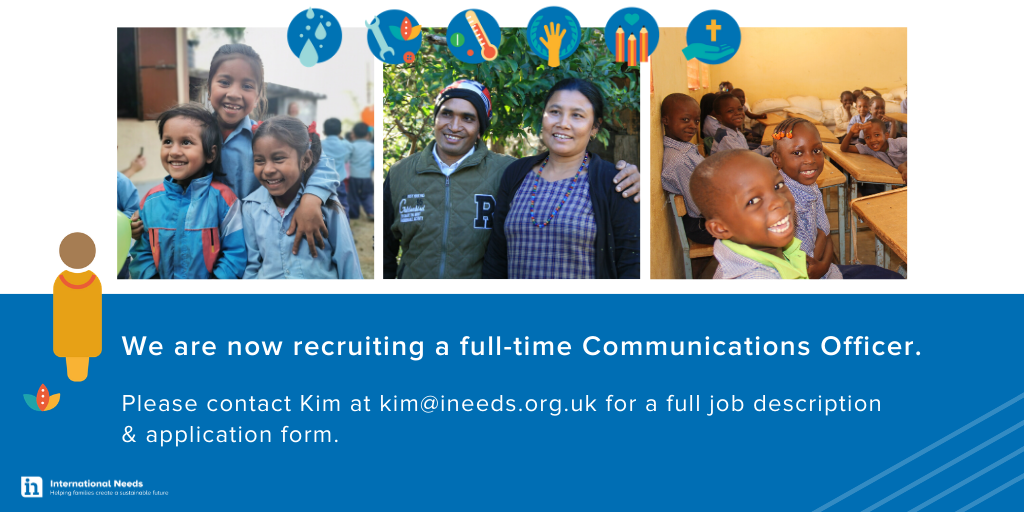 We are excited to announce that we are now recruiting for a full-time Communications Officer. This is a great opportunity for a creative communications professional to take on more responsibility and own the brand strategy for an exciting charity reaching out to communities across the world.
A bit more about who we are: International Needs is a growing Christian mission and development agency, working within a network of partners in 26 countries. We are working with some of the world's poorest families living in poverty and crisis. We are seeing the amazing transformative power of the Good News of Jesus, whether this is through water and sanitation programmes, supporting disabled children to access education, or developing sustainable livelihoods for families. In the UK, we are exploring God's call into mission and how we can serve people both in the UK and around the world.
We are looking for someone who is a creative graphic designer, and has strong communication and copywriting skills that will effectively share the impact of our projects with our existing audience and potential new donors.
How to apply: Please send an email to our office manager Kim (kim@ineeds.org.uk). Please include in your email an updated CV and request an application form, International Needs will be considering all applications as soon as they are received. If your application is successful, you will be invited for an interview.
We look forward to hearing from you!