Building on the success of our previous work, we have launched a new three year programme working with 60 schools and their local churches and schools to help disabled kids get an education and be included in their communities.
This project is needed because…
Where we work in rural Uganda there are many misconceptions about disability and many people with disabilities face discrimination, stigmatisation and even abuse. Many families who have a disabled child born to them often believe they have been cursed. Due to these local perceptions and a lack of government provision, very few children with disabilities go to school.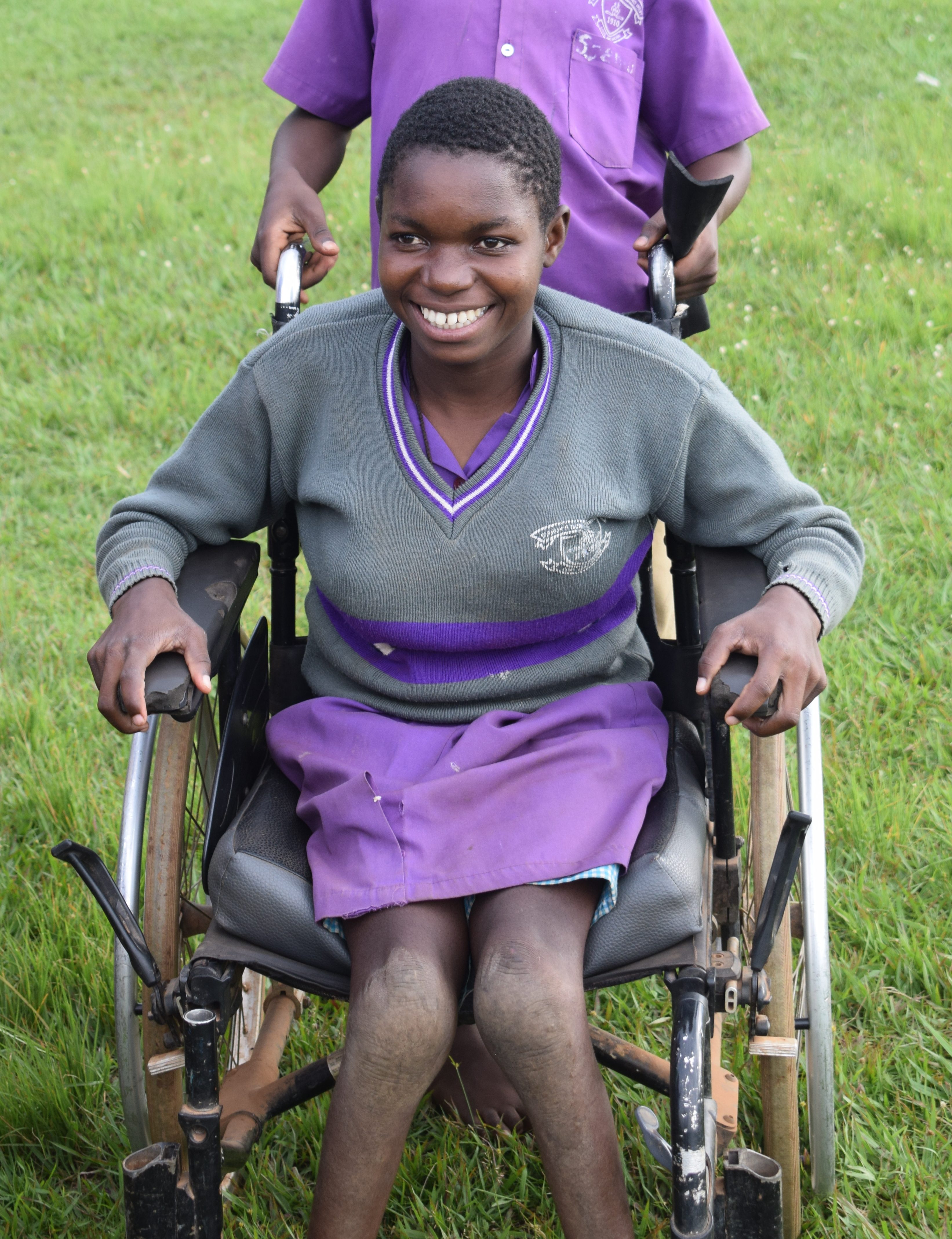 The Disability Inclusion Project begins in 2017
We partnered with UNESCO Chair and The British & Foreign School Society (BFSS) to deliver an innovative Disability Inclusion Project in Buikwe District, Uganda which uses sport as a tool for inclusion. Sport is as an effective way to raise awareness and start to challenge discriminatory perceptions of disability. Sport can be used to engage with disabled children to grow their confidence and character while encouraging friendships and team building.
Following its success, the programme was extended. Since 2017, when the project began, we have seen great changes in the inclusion, integration and progress of disabled children in the schools where we work. Between 2017 and 2018, we saw a 13% increase in the enrolment of children with disabilities into mainstream schools. These are children who were not going to school.
And now…
In February 2022 we were excited to launch our three year new disability programme it is larger in size and incorporates the learning from the previous programmes.  The goal of this programme is 'to improve the wellbeing of children with disabilities (CWDs) through inclusion and integration into their communities ' We will do this by improving their access to education, equipping teachers and schools to provide better teaching and learning for disabled children, supporting families of disabled children to set up small businesses and supporting church and community leaders to provide much needed psychosocial support to the 1350 disabled children in 60 schools around Buikwe, Mukono and Kayunga Districts of Uganda. The promotion of inclusive sports in schools and through the joint school sports festivals is a key tool to build the self confidence of the children whilst showcasing their skills to the wider community.
The programme's target is to work with over 1350 disabled children, attending 60 schools across 3 districts.  The programme works with four key groups to reduce the barriers to full inclusion.
In September 2018 we hosted a three-day training course to equip teachers with a better understanding of disability and how to empower children with disabilities in their schools. The training particularly focused on inclusive sports, recognising sport as a tool for change and team building.
To achieve our goals, in 2022 and beyond we are:
Creating access to education for 1,365 disabled children so that they will be better included in their homes, churches and community and have opportunities to reach their potential
Providing training and resources to 192 teachers
Providing 60 local schools with sports equipment and assistive aids
Supporting schools to make their premises physically accessible with ramps, rails and improving toilets
Supporting 60 schools to write and implement disability inclusion policies
Running community advocacy initiatives to challenge perceptions of disability and promote the values of inclusion
Training 120 church leaders in disability inclusion, the theology of disability, and psychosocial skills so they can provide guidance and counselling to disabled children and their families and ensure their congregations are more Inclusive and responsive to the needs of the disabled
Working with 200 families of children with disabilities, to help them increase their household income through training and livelihood support , so they can better support ALL their children
The key outcomes of the programme is to create societal change and change attitudes. We want to see the negative attitudes and behaviours towards disabled children reversed and for local communities to become inclusive.  We want to see disabled children who are loved, happy and valued. We want the stigma attached to disability to be eradicated so that disabled children can live fruitful lives and no one is left behind.
This programme that started in February will cost £250,000. With the pledges we already have we need to raise the balance of £143,280 to run this programme over the next three years. Can you partner with us?